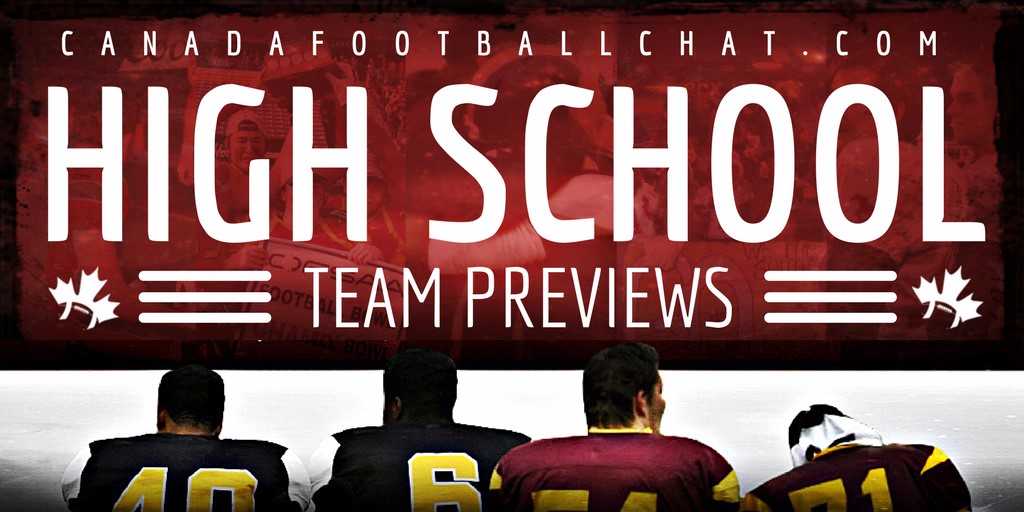 Leading up to the start of the high school season, we will be posting high school/Cégep team previews from June to September as part of our comprehensive season coverage. Canadafootballchat.com (CFC) has tapped into our network of coaches to produce team previews for the 2017 season. The #CFCteampreviews highlight top returning players, team strengths, and toughest opponents.
CFC also will bring you the national high school football rankings known as the #CFC50. Last year's final rankings were the most controversial to date…and we heard about it. Whether you agree or disagree, we love hearing from you. For an explanation of how the rankings are computed, please scroll to the bottom of the page.
Mathieu Martin Matadors (NBHSFL – 12-man, Dieppe, NB)
Nick Murray, Mathieu Martin Matador's head coach, is confident his team won't do any worse than the last two seasons where the team went 0-12. Murray, a long time youth coach became the Matador's defensive co-ordinator in 2014. Two years later Murray found himself applying for the teams head coaches position.
"The guy who brought me in as the DC lasted 3 months," Murray recalls. "I'm the seventh head coach in seven years. With that kind of turn over continuity is difficult to maintain."
Murray felt that with continuity and time he could re-establish the Matadors as a legitimate threat.
"I want to put together a sustainable, long term program for Dieppe, one geared toward a smaller community so kids will want to come out and play for. The five year plan is to get a ring."
Murray's blueprint for this is to teach and reinforce the fundamentals of the game. Not having a minor league team to feed the Varsity program means coaches are often building players from scratch, a challenge Murray and his staff acknowledge and address thru practice and game reps.
With every five year rebuilding plan comes the first year, ground zero. The expectations for a team that hadn't won since 2014, with a first time head coach are never very high.  That being said, winding up 0-6 your first year as a head coach is also never the game plan. With the season behind them Murray became more intense in his plan to get better.
"We had to reset the culture, separating how things were done to ultimately lead us to be competitive,  year one was a complete blow up so we completely changed. We installed a mantra: Fierte (french for 'pride')365. It's a culture of 365 days of family, integrity, effort, respect, tenacity and ethic. For 365 days we're going to show pride in our community and school."
Approaching camp, Murray is confident they will be able to put the past behind them and begin competing again. One advantage the Matador's have is their senior class is returning 28 athletes, a season after only fielding six.
Of the six vacancies, Murray believes the biggest cleats to fill will be those of Logan Vande Meeraker and Dom Malenfant. According to Murray both players epitomize what being a Matador is.
"We're creating a championship  culture of young men who whether go next level, or work at a local Kent store, you'll understand this person cares about what they're doing, and will do everything they can to be the best version of them self."
Despite having 11 veterans on the offence Murray believes his teams strength is it's defence. Looking to Zach Brewer and Nick Savoie to produce on the field, he's also watching to see if they will fuel the fire to put the 'wind back in the teams sails':
"Zach's been a warrior on the DL for me the last two years" coach Murray on
Both Brewer and Savoie have leadership expectations on their shoulders but also their coach is counting on them to convey his message loud and clear on game day:
"I need them to step up and make a statement, and show them we're not going to get pushed around. They've seen a lot of zero's and suffered a lot of lop sided losses, I need them to step up and set the tone."
"He's not a glamour guy, he's a hand in the dirt kind of guy you never notice on tape,  but he's reliable and consistent," said Coach Murray on Savoie.
Year two under Murray will see changes in the teams standard four three, cover three defence. A change he feels will impact game day results, but he's hopeful a shift in routine will invigorate his players interest.
"We've done the plain Jane. Part of the transition is to have some fun, so we're going to line up in some different looks and be a bit more aggressive, and hopefully they'll enjoy cutting loose."
Weeks out of camp, Murray is anxious to watch the QB competition between Noah Melanson and Justin Losier.  Hagar was the teams signal caller in their final four games of the 2016 campaign and so has already proven himself battle tested, but coaches are still interested in the opportunities Losier's athleticism brings them.

#5 Justin Losier
Playing QB for the Matadors this season will be used early and often to hand the ball off in hopes of establishing a dominant run game.
"In the age of spread football, sometimes it's easy to forget your need for a run game. Our OC put in a lot of work to incorporate some spread, but we need to manage our second down so it's not too long, so we still have a downhill game."
The teams depth for RB is diverse featuring: Justin Pineau, Sebastien Auffrey and Simon Gaudet. With a coach hungry to pound the football all three are expected to come into camp ready to compete.
"He's really put on some muscle, I'm excited to be able to run ball with him," said coach of Gaudet.
Special teams was a big part of the Matador's struggles the last two years. The team dedicates daily practice time but are looking for ways to incorporate more, specifically coverage drills and finding a kicker:
"Most of the points scored against us the last two seasons came on special teams, so we're focused on our coverage. Every year we look for a kicker, we never had that leg; soccer players like to play soccer."
Looking into the season, Murray is most looking forward to the season opener against the Fredericton Black Cats, the one team the Matador's came close to beating in 2016. Of the teams six losses, including a 98-0 pounding they took from Tantramar, dropping the game to Fredericton cut deep.
"We were winning on the road for three quarters, then the wheels fell off. We missed a few plays we wanted back. The emotional toll of almost finishing that one wore on us over the season. They're going to be better and improved, but we've got some unfinished business there."
Murray hopes the season opener in Fredericton will set the tone for the rest of the season, including the teams biggest game, the annual L'acadie bowl against the areas other French High School, L'Odysee Olympiens. Last seasons match up saw an estimated four thousand fans in attendance.
"The identity of our team should be solid by week five, this is more of a vengeance game, we have to focus on getting a good week one against Fredericton and then carry that momentum."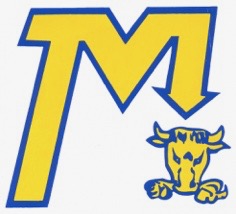 Mathieu Martin Matadors (NBHSFL – 12-man, Dieppe, NB)
Head Coach: Nick Murray
#CFC50 Ranking: NR
2016 Record: 0-6
Key Returnees: Zach Brewer and Nick Savoie, Noah Melanson and Justin Losier, Justin Pineau, Sebastien Auffrey and Simon Gaudet
Key Losses: Logan Vande Meeraker, Dom Malenfant
Number of returning starters: 28
"X" Factor: n/a


If you would like your high school team previewed, please contact 

[email protected]

.
CLICK HERE FOR 2016 FINAL CFC50 RANKINGS
How is the #CFC50 evaluated?
The #CFC50 rankings considers all conference and non-conference games (in Canada and the United States) while scrimmages are not evaluated (there is no such thing as an exhibition game – those are non-conference games).
Leagues included in rankings: British Columbia AAA Varsity, Alberta Tier One, Saskatchewan 12-man 4A, Manitoba AAA Varsity, Ontario OFSAA Bowl AAA qualified teams, Quebec Juvenile Division 1, New Brunswick 12-man, Nova Scotia Tier 1.
The #CFC50 is a relative ranking that considers top tier leagues from all eight high school playing provinces (minimum one team represented from each province).  The CFC Scouting Bureau consists of CFC Reporters, CFC Scouts, and also selected local reporters and scouts who submit local ranking results on a weekly basis.  This is the eighth year that Canadafootballchat.com has ranked the top high school teams in Canada.
Advocating for football prospects one story at a time.