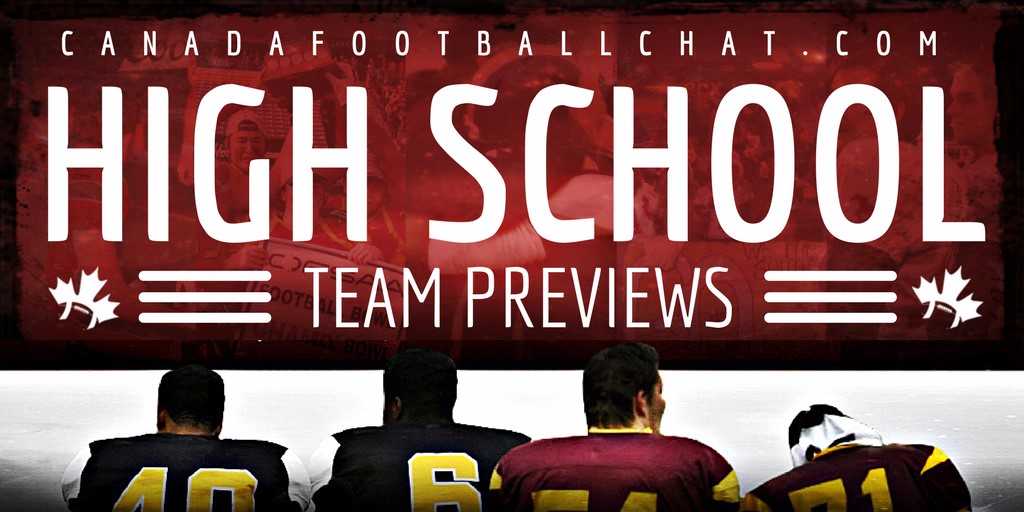 Leading up to the start of the high school season, we will be posting high school team previews from June to September as part of our comprehensive season coverage. Canadafootballchat.com (CFC) has tapped into our network of coaches to produce high school team previews for the 2017 season. The #CFCteampreviews highlight top returning players, team strengths, and toughest opponents.
CFC also will bring you the national high school football rankings known as the #CFC50. Last year's final rankings were the most controversial to date… and we heard about it. Whether you agree or disagree, we love hearing from you. For an explanation of how the rankings are computed, please scroll to the bottom of the page.
Harrison Trimble Trojans (NBHSFL – 12-man Eastern Conf., Moncton, NB)
The Harrison Trimble Trojans football program is steeped in 50 years of tradition, one of the oldest in New Brunswick. Head coach Mark Teed has been with the team for 21 years. He started his coaching path the September after graduating from Trimble, where he also played.
"Our program is very rich in tradition, it's being a part of something bigger than you, bigger than the season. People carry a sense of pride for playing with our program," reflected Coach Teed.
Situated in Metro Moncton, the school plays in the province's Eastern conference. Last season, the Trojans finished 4-3, losing in the quarter finals to the CFC50 ranked Tantramar Titans, who went on to finish their second undefeated championship season.
"Our season came to an abrupt end on the Marsh," laughs Teed. "They're the class of the league by far. Love them or hate them they're a hard nosed bunch."
The Trojans regular season will see them facing the Titans and other powerhouse programs. To prepare, the Trojans are in the discovery phase of what the 2017 squad will look like. Approaching camp, Teed and his staff are counting on 24 veterans comprised of;  6 seniors, 14 sophomores, and 6 Juniors. Unaware how many rookies they may gain, and with the loss of some key seniors, Trojan coaches reached out to the school's other athletes in hopes of recruiting them to the gridiron.
"We had some holes to address after the season. We found some other athletic guys on other teams and have been able to get them into some off-season stuff. We're optimistic about the vacancies and the new faces coming out."
Notable losses on offence was the teams QB Dylan Tabone and his favorite target Glodin Mulali:
"Losing them is our biggest, most significant losses, but we're also losing LB Matt Oxner and our prototypical utility guy who was an all star at OL, but also played: DL, LB and FB Shannon Justin," said Coach Teed.
Tabone was a mobile and agile threat, who was often successful at getting the ball into the hands of freakishly fast Mulali. With these losses, Coach Tate is waiting for camp to finalize the team's play book. Presently, the team plans on using running back Ethan Forest to handle the ground game, and are looking at Nathan Trite to play quarterback.
"We've got an idea of what we want, we want to be balanced. Once in camp, we'll let the personnel dictate if we'll be a more run or pass heavy team. Nathan Trite was our back up QB last year. He started at WR so learned our offence and system," said coach.
Although entering his junior season, Trite has been putting in the work required to meet the demands of this position.
"He's put in a lot of work on mechanics and his arm. He's doing what he has to to get better, I'm looking forward to seeing his progression."
Aside from assigning key positions on the offensive side of the game, Coach Teed wants to also focus on ball security.
"We need to take better care of the ball. Last year we didn't protect it and and turnovers and mental mistakes stopped key drives thru the season, we have to be mentally tougher on the field."
Defensively, the team is looking to senior defensive lineman, Reece Martin, and 11th grader defensive back, Colby McLenaghan, to step up as players and leaders. The Trojans use a base 2-4 or 4-3 scheme depending on their opponent and generally play things safe to avoid giving up big plays with a defensive unit they hope to be mobile and physical.
The Trojans special teams lost their kicker Jamie Melanson, but punter Justin Grady is slated to return.
Coach Teed is approaching the season realistically, but also optimistic his team will continue to improve thru efficient player development. Trojans participate in off-season weight room sessions, and are encouraged to play on various provincial squads to gain valuable practice and game reps against top competition.
"From day one, we know we are going to be a younger team. We're going to focus on basics to make sure our new guys have a solid foundation on fundamentals, we have to crawl before we can run."
Despite being a year of rebuilding, the Trojans are still focused on being competitive.
"To put a team out and not be competitive hurts the program, it's a huge step back. We have to keep pace with the other teams, we're going to have growing pains, but it's always our goal to make the playoffs, and from that point on anything can happen."
To get to the playoffs the Trojans need to battle thru seven regular season games, against some fierce competition. Their homecoming match up against long time rival Moncton High is perhaps the teams most anticipated game.
"Every game is important, but this game is a great experience for the whole school and our alumni. We're hosting it this year, and will have between 1800-2500 fans, the atmosphere is story book at times."
Aside from their 50 year rivalry with Moncton High, the Trojans have their sights set on playing the reigning champion Titans to gauge their development, but will use their game against Bernice McNaughton as the "measuring stick" of their newly constructed team.
Whether battling Fredericton's Leo Hayes Lions or squaring off against Riverview's 'Royals', the Trojans program's main focus is always on developing traditions and traits their athletes will carry with them long after stepping away from the gridiron.
"This game personifies life, people who work hard and keep their nose down will be successful. We want to develop things like determination and commitment, those things will serve our guys very well as football players, or students and eventually as employees and fathers and husbands."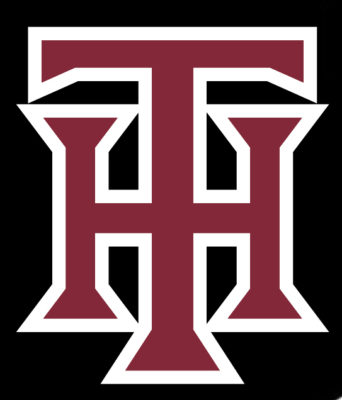 Harrisson Trimble Trojans (NBHSFL – 12-man Eastern Conf., Moncton, NB)
Head Coach: Kwame Osei (5th season)
#CFC50 Ranking: N/A
2016 Record: 4-0 (Lost to Father Mercredi Trappers in City Championship Game)
Key Returnees: Mike Finn, Brandon Dillman, Jasfer Yanesa, Jevon Garwood, Ola Jegede, Khaldon Maghrby, Anton Umali, Wesley Naughton, Alvin Shimoli, Evan Peters, Aiden Peters
Key Losses: Sharique Khan, Diego Holz, Nick Cossa, Ali Maawia, Moses Contreras, Osman Fuseini, Thean Badenhort, Brad McNutt
Number of Returning Starters – Offence: 7
Number of Returning Starters – Defence: 5
"X" Factor: Jevon Garwood 

If you would like your high school team previewed, please contact 

[email protected]

.
CLICK HERE FOR 2016 FINAL CFC50 RANKINGS
How is the #CFC50 evaluated?
The #CFC50 rankings considers all conference and non-conference games (in Canada and the United States) while scrimmages are not evaluated (there is no such thing as an exhibition game – those are non-conference games).
Leagues included in rankings: British Columbia AAA Varsity, Alberta Tier One, Saskatchewan 12-man 4A, Manitoba AAA Varsity, Ontario OFSAA Bowl AAA qualified teams, Quebec Juvenile Division 1, New Brunswick 12-man, Nova Scotia Tier 1.
The #CFC50 is a relative ranking that considers top tier leagues from all eight high school playing provinces (minimum one team represented from each province). The CFC Scouting Bureau consists of CFC Reporters, CFC Scouts, and also selected local reporters and scouts who submit local ranking results on a weekly basis. This is the eighth year that Canadafootballchat.com has ranked the top high school teams in Canada.
Advocating for football prospects one story at a time.
Tags:
Bernice MacNaughton Highlanders
,
Colby McLenaghan
,
Dylan Tabone
,
Glodin Mulali
,
Harrison Trimble Trojans
,
Justin Grady
,
Leo Hayes Lions
,
Mark Teed
,
Matt Oxner
,
Moncton High Purple Knights
,
Nathan Trite
,
NBHSFL
,
New Brunsiwck Football
,
Reece Martin
,
Riverview Royals
,
shannon justin
,
Tantramar Titans