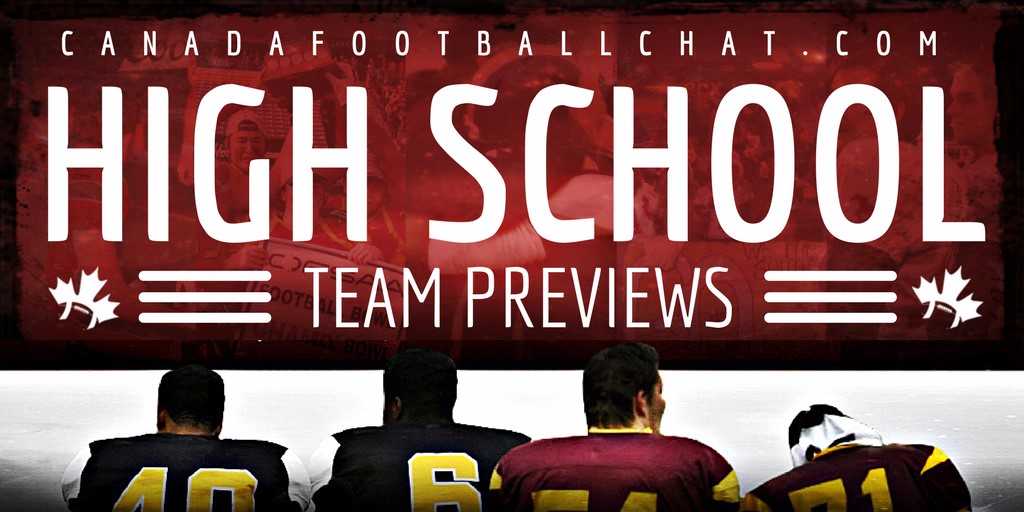 Leading up to the start of the high school season, we will be posting high school team previews from June to September as part of our comprehensive season coverage. Canadafootballchat.com (CFC) has tapped into our network of coaches to produce high school team previews for the 2017 season. The previews highlight top returning players, team strengths, and toughest opponents.
CFC also will bring you the national high school football rankings known as the #CFC50. Last year's final rankings were the most controversial to date… and we heard about it. Whether you agree or disagree, we love hearing from you. For an explanation of how the rankings are computed, please scroll to the bottom of the page.
Fort Frances Muskies (WHSFL – A Andy Currie Div –Fort Frances, Ontario)
Heading into the 2017 football season the Fort Frances Muskies' expectations are to compete in every down in every game. Coach Mike Cuzzolino is also hopeful that his club can win all their home games, and possibly even win a playoff game too.
"Our league is extremely competitive," mentioned Cuzzolino. The Muskies are expecting Dryden to be the team to beat again, but St. Norbert is a well-coached team, and are always competitive.
The last few seasons Fort Frances has run a spread style offense, and a 3-4 gap attacking defense.
On offense, the Muskies will hand the ball off to Sekina Scheibler who is an extremely gifted athlete, a hard runner and has a never give up attitude. Quarterback Brady Meeks comes to the field with a high football iq, a winning attitude and good decision making skills.
Defensively, linebacker Graham Anderson is strong, a quick athlete and he's also an extremely hard worker, and intelligent. Also in the linebacker corps, Sean Huziak has a never quite attitude, he's aggressive and a good leader.
Sekina Scheibler is the x-factor because Mike Cuzzolino's team responds a lot differently when he is in the lineup. Cuzzolino said of Sekina, "He missed most of last season with a foot injury, and he is the unquestioned face of Muskie football, a true leader, and demands the most not only out of himself but others on the field also."
This offseason Sekina and the Muskies trained as a team twice a week doing a lot of functional movement exercises. Sekina trained those two days, and then another four days on his own trying to prepare for this year.
"Our season goal is to go out there and play, give 100% on every down and hopefully come out with a few wins," said Sekina. "My personal goal is to lead the team as a senior and to put up a high yards per carry average."
Overall the Muskies are a young and fairly inexperienced team with only 4-5 seniors returning for this upcoming football season. "We don't have a youth team where kids can learn and play football to gain experience before playing high school, so experience is an issue," explained Cuzzolino. "But they are passionate about the game and have a desire to compete."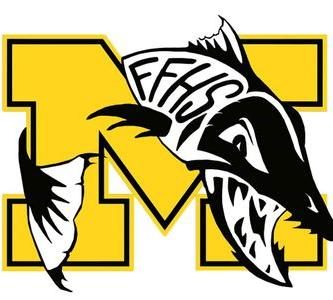 Fort Frances Muskies (WHSFL – A Andy Currie Div. –Fort Frances, Ontario)
Head Coach: Mike Cuzzolino 4th season as head coach, 7th season overall
#CFC50 Ranking: n/a
2016 Record: 0-7, lost in quarterfinal
Key Returnees: Sekina Scheibler, Riley Argue, Graham Anderson, Damon Nyberg, Brady Meeks, Sean Huziak
Key Losses: Doug Debernardeaux, Brandon Whitecrow
Number of returning starters – Offense: 9
Number of returning starters – Defense: 7
"X" Factor: Sekina Scheibler
If you would like your high school team previewed, please contact 

[email protected]

.
CLICK HERE FOR 2016 FINAL CFC50 RANKINGS
How is the #CFC50 evaluated?
The #CFC50 rankings considers all conference and non-conference games (in Canada and the United States) while scrimmages are not evaluated (there is no such thing as an exhibition game – those are non-conference games).
Leagues included in rankings: British Columbia AAA Varsity, Alberta Tier One, Saskatchewan 12-man 4A, Manitoba AAA Varsity, Ontario OFSAA Bowl AAA qualified teams, Quebec Juvenile Division 1, New Brunswick 12-man, Nova Scotia Tier 1.
The #CFC50 is a relative ranking that considers top tier leagues from all eight high school playing provinces (minimum one team represented from each province). The CFC Scouting Bureau consists of CFC Reporters, CFC Scouts, and also selected local reporters and scouts who submit local ranking results on a weekly basis. This is the eighth year that Canadafootballchat.com has ranked the top high school teams in Canada.
Join the conversation online #CFC50

Advocating for football prospects one story at a time.