The regular season is history and now the real fun begins. Speaking of fun, what a crazy season it was in the RSEQ's division 1 with it coming right down to the wire with four teams battling for two spots. When it was all said and done Limoilou and Garneau found themselves clinching the final two spots. Credit has to be given to Limoilou and André-Grasset who both made the playoffs in their first year up from division 2. Grasset actually finished with a 5-4 mark and a bounce here or there and they would be hosting a first round game. Limoilou may have stumbled into their first ever playoff birth but once you are in anything can happen.
Last week I closed the regular season in much the same way I started it….poorly. Predicting upsets all over it wasn't to be and I went 1-3 in the week's final season to bring my final mark to 23-10. Hoping that last weekend was an exception and not a trend, here are my picks for the first round of the 2015 season….best of luck everyone!
QUARTERFINAL #1:
LES TITANS DE LIMOILOU (3-6) @ #2 LE NOTRE DAME DE COLLEGE NOTRE DAME-DE-FOY (CNDF) (7–2) – Saturday Oct. 31st 13h30 – Séminaire Saint-François
THE MATCH UP: In their first ever season in division 1, les Titans came storming out of the gates hanging with last year's runner-up Champlain-Lennoxville, while knocking off defending champ Vieux Montréal and preseason "Power 5" Montmorency in the season's first four week's. Les Titans were the talk of D1 as it looked like they may very well be on their way to a winning season and more. Then along came CNDF. In a week five battle, CNDF ranked #1 at the time, rolled over Limoilou 41-14. The CNDF ground game proved too much as they rushed for 241 yards en route to over 500 yards of total offense. Things pretty much went south after that, sparking a four game Limoilou losing streak and only a final weekend win against Garneau got them in the playoffs
CNDF appear to be back on track after losing two in a row, before closing out the season with a 47-45 win over #3 Lévis-Lauzon with second place on the line. Notre Dame finished second in scoring offense and fourth in scoring defense while pretty much looking dominant along the way. Led offensively by a trio of backs, running backs Alexis Côté, Luca Perrier and Guillaume Vermette can each take over a game and if all three are on look out. With the disappointment of the home loss to Lennoxville behind them, CNDF seems refocused and have to be considered a favourite to win it all.
LIMOILOU PLAYERS TO WATCH: REC Mathieu Robitaille, REC Gabriel St. Pierre, DB Hugo Lord, Simon Rowley-Bernard, LB Julien Matte-Lajoie, LB Louis-Philippe Bélanger
CNDF PLAYERS TO WATCH: REC Jérémie Sauvageau, REC Alexandre Gailloux, QB David Pelletier, RB Alexis Côté, RB Luca Perrier, RB Guillaume Vermette, #CFC100 OL David Sevigny, LB Yvan Hakizimana, DB Christophe Bouchard, LB Alexandre Paré, #CFC100 LB Jean-Philippe Hudon
WHAT WILL HAPPEN: Limoilou will give it all they've got and will not be intimidated by the league's second ranked team. Unfortunately that won't be enough with CNDF having too much depth across the board for Limoilou to handle. Look for the CNDF ground game to execute a carbon copy of game one and roll up the yardage. Limoilou doesn't have the offense to sustain drives against CNDF and this will put a lot of pressure on a very ordinary Titans defense. Limoilou had a decent inaugural season, making the playoffs, but it ends this weekend. This one won't be close.
FINAL SCORE: CNDF 44 LIMOILOU 15
QUARTERFINAL #2:
LES ÉLANS DE F-X GARNEAU (3-6) @ #3 LES FAUCONS DE LÉVIS-LAUZON (6-3) – Saturday Oct. 31st 13h00 – Cégep de Lévis-Lauzon
THE MATCH UP: Way back in week one these two teams got together and clearly the defense were still "working out the kinks" as the two teams combined for 99 points and over 1000 yards of total offense in Lévis-Lauzon's 69-30 win. The score was as lopsided as it sounded as les Faucons racked up 744 yards of total offense rushing for over 400 yards and passing for over 340. QB Francis Bois leads an offense that can score on anyone, and score lots. Featuring the league's second ranked receiver Jonathon Breton Vincent and fourth ranked rusher, running back Vincent Breton-Robert offensive firepower is not an issue for Lévis-Lauzon. The challenge for les Faucons has been keeping the opponent of the board.
Garneau looked pretty much done after the first half of 2015 starting out 1-4 and facing a must win against Vanier. An overtime win against the Cheetahs, followed by a beat down of Montmorency and Garneau find themselves in the 2015 postseason.
F-X GARNEAU PLAYERS TO WATCH: QB William Blais, REC Mathieu Soucy, REC Mathieu Blanchette, RB Olivier Forgues, LB Philippe Ouellet
LÉVIS-LAUZON PLAYERS TO WATCH: DB Jean-Philippe Lévesque, LB Raphaël Faucher, DB Guillaume D'Anjou, QB Francis Bois, REC Antoine Mailhot, REC Jonathan Breton Robert, RB Vincent Breton Robert #CFC100 OL Samuel Lefebvre, OL François Côté
WHAT WILL HAPPEN: The league's top scoring offense is going against the only team in the playoffs to surrender more than 300 points on the year…..you can see where this is a problem. Too be fair Garneau's defense has steadily improved each week and giving up 69 in one game probably skewers their stats a bit. Still, barring a rain shower or blizzard, Lévis-Lauzon will pile up the points and advance to the semifinals.
FINAL SCORE: LÉVIS-LAUZON 44 GARNEAU 21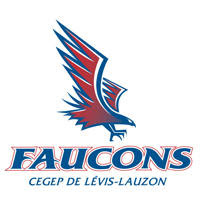 QUARTERFINAL #3:
#5 LES PHÉNIX D'ANDRÉ-GRASSET (5-4) @ #4 LES SPARTIATES DU VIEUX MONTRÉAL (5-4) – Saturday Oct. 31st 19h00 – Collège Notre-Dame
THE MATCH UP: Easily the first round's most intriguing match-up, the fourth ranked defending Bol d'Or champion Vieux Montréal Spartiates host fifth ranked André-Grasset. Both teams finished the season at 5-4 and both owe a debt of gratitude to their respective defenses. Defensively CVM have looked the part of defending champion, boasting the league's third ranked defense and once again giving les Spartiates a shot in any game. Not to be outdone André-Grasset features the league's second best scoring defense and it's that unit which has made the transition from division 2 a smooth one for Grasset.
The problem for both teams has been their ability to score. Les Phénix managed only 172 yards of total offense the first time these two met, a 21-16 Spartiates win back in week one. The rest of the season was much of the same for Grasset as they scored 185 points in 2015, second lowest among playoff teams. Vieux too have struggled to score, but not nearly like Grasset. Quite frankly it's perplexing that les Spartiates haven't been better on offense, but inconsistency have plagued Vieux Montréal and they've been up and down all year. With key players returning to the lineup over the last few week's the defending champs have looked better on offense and on paper there is no reason they can't excel.
ANDRÉ-GRASSET PLAYERS TO WATCH: RB Samuel Makwanda, OL Jean-Maxime Desrosier, REC François Rocheleau, LB Bruno-Philippe Desfossés-Simard, LB Louis Cavanagh, DE Philippe Lemieux-Cardinal, DE Benoit Marion, DB Bruno Lagacé
VIEUX MONTRÉAL PLAYERS TO WATCH: REC Joël Soucy, #CFC100 QB Frédéric Paquette-Perrault, #CFC100 RB Edouard Montemiglio, RB Dynell Pierre, #CFC100 DT Andrew Seinet-Spaulding, #CFC100 LB Enock Makonzo, LB Umar Temoor,
WHAT WILL HAPPEN: Grasset's defense gives them a puncher's chance in any game and the quarterfinal will be no different. The big difference in this one will be on the offensive side. Les Spartiates have some very, very dangerous athletes on the offense and if they execute and hit their stride have the potential to be the best offense this side of Lennoxville. The reality in this one is they won't need to be light's out. As good as les Phénix have been on defense, Vieux's athletes should make just enough plays to extend drives and although points may be hard to come by, les Spartiates will own field position and withstand a late Grasset flurry for the win.
FINAL SCORE: VIEUX MONTRÉAL 23 ANDRÉ-GRASSET 17

 Last Week's Record: 1-3
Final Regular Season Record: 23-10
Advocating for football prospects one story at a time.