Today we provide an update on the CFC Prospect Game Final Roster reveal on TSN during the CFL Draft on May 2nd, and announce or new Specialists Rankings coming in the summer.
Clint Uttley and Katie Burt take you for a trip around the Canadian recruiting world in the weekly Recruiting Masters Podcast. Catch up with the rising prospects, recruiting tips and plenty more.
This article is for CFC Insiders only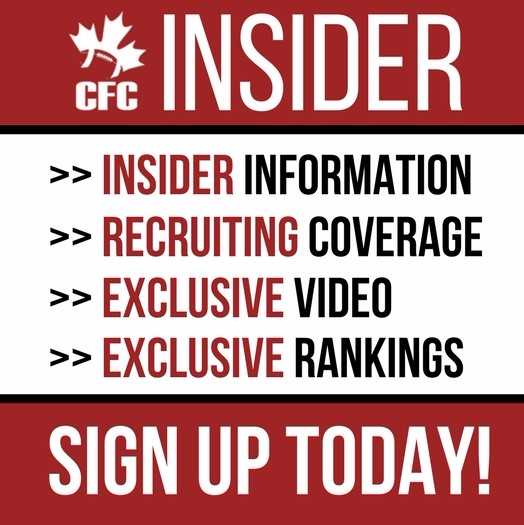 Advocating for football prospects one story at a time.