The grind continues for CFC100 Jhavoun Blake out of Rutland, who's slowly making his way back home with his second offer in June coming from the CanWest. The multi-talented athlete received his first U Sports offer from Ottawa soon after participating at the CFC Prospect Game, and was also identified as one of the top NCAA prospects at the event by CFC partner Tracking Football.
This article is for CFC Insiders only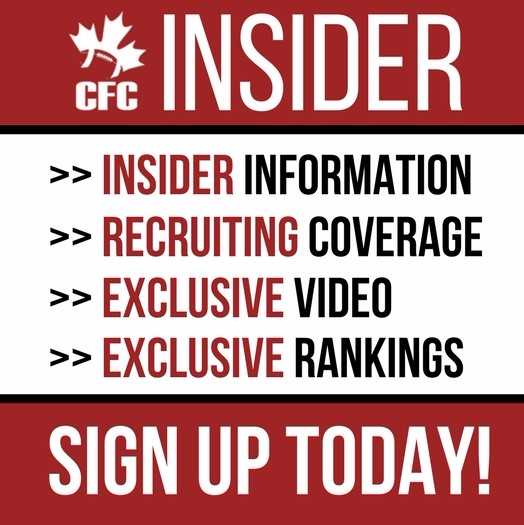 Advocating for football prospects one story at a time.
Tags:
B.C
,
CanWest
,
cfc prospect game
,
cfc_insider
,
CFC100
,
High School
,
Jhavoun Blake
,
Offer
,
Recruiting
,
Rutland
,
U Sports