CURRENT TOTAL: 3 NCAA OFFERS
CFC100 Leif Magnuson is a 6'5″, 255lbs athlete out of CFC10 Clarkson Football North. He originally hails from Saskatoon, Saskatchewan, where he played high school ball for the Bethlehem Stars before making the jump to Ontario last season. Magnuson competes against a full American schedule playing for Football North, and can line up at defensive end, offensive line, tight end and long snapper. Away from the gridiron, he is an elite shot putter in Saskatchewan, where he's won multiple medals on the provincial circuit. He received his first offer from Idaho on April 20th, and has taken unofficial visits to Washington State and Eastern Washington among others. Magnuson also participated at the CFC Prospect Game Tryouts in Calgary.
This article is for CFC Insiders only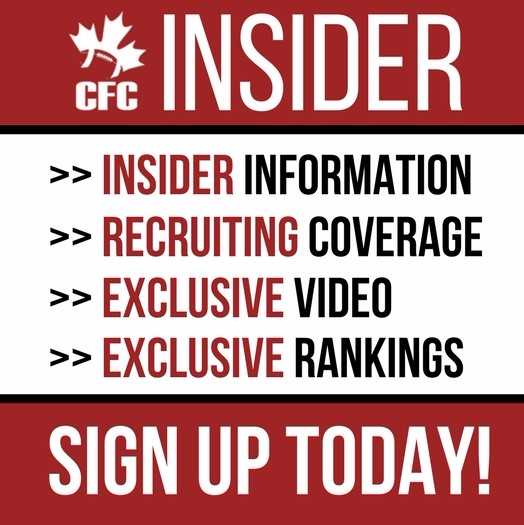 Advocating for football prospects one story at a time.
Tags:
#CFC10
,
Bethlehem
,
bio
,
Canadian
,
cfc_insider
,
CFC100
,
CFL
,
Clarkson Football North
,
Class 2020
,
football
,
Leif Magnuson
,
NCAA
,
NFL
,
profile
,
profiles
,
Recruiting
,
Saskatchewan
,
Saskatoon
,
scouting
,
scouts