CURRENT TOTAL: 6 NCAA OFFERS
FPC Alumni
CFC100 Peter Kemeni is a 6'2″, 190lbs defensive back out of CFC10 Clarkson Football North in Mississauga, Ontario. He grew up playing locally for the Mississauga Warriors of the OVFL, and attended Bishop Reding High School before transferring to Football North for his sophomore season. After completing two full seasons playing an American schedule, Kemeni earned his first NCAA DI offer from Toledo on January 26th.
This article is for CFC Insiders only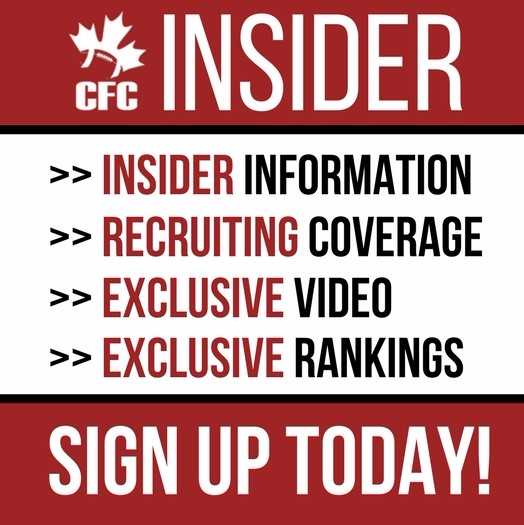 Advocating for football prospects one story at a time.
Tags:
American
,
Canadian
,
cfc_insider
,
CFC100
,
CFL
,
football
,
High School
,
Kemeni
,
NCAA
,
NFL
,
Offer
,
Offers
,
peter kemeni
,
profile
,
recruit