CURRENT TOTAL: 4 NCAA OFFERS
FPC Alumni
CFC100 Tyrell Lawrence is a 6'8″, 350lbs defensive tackle prospect out of CFC10 Clarkson Football North in Mississauga, Ontario. He originally hails from Milton where he played at St. Michael's College before transferring to Football North prior to his sophomore season. Lawrence spent the last two years playing a full American schedule, and has experimented playing on both sides of the line. He earned his first NCAA offer from Howard in January 2018, then marked off his first FBS offer from UMass nearly a year later in December.
This article is for CFC Insiders only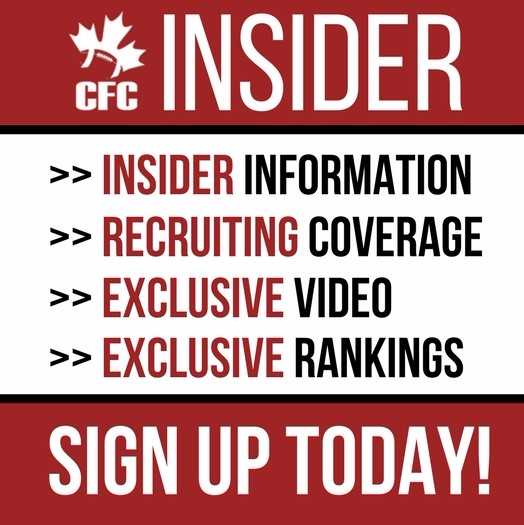 Advocating for football prospects one story at a time.
Tags:
American
,
Canadian
,
cfc_insider
,
CFC100
,
CFL
,
football
,
High School
,
Lawrence
,
NCAA
,
NFL
,
Offer
,
Offers
,
profile
,
recruit
,
Tyrell Lawrence