CURRENT TOTAL: 5 NCAA OFFERS
CFC100 Combine Athlete
CFC100 Justin Stevens is a 6'6″. 285lbs offensive and defensive lineman out of CFC10 Clarkson Football North in Ontario. He originally hails from Nova Scotia where he played for the Auburn Drive Eagles before transferring to Clarkson in 2018 with the intentions of gaining NCAA exposure. Stevens participated in the CFC100 Combine series during his time in Ontario, and made waves with a string of U Sports offers before earning his first NCAA offer from Toledo on June 4th.
This article is for CFC Insiders only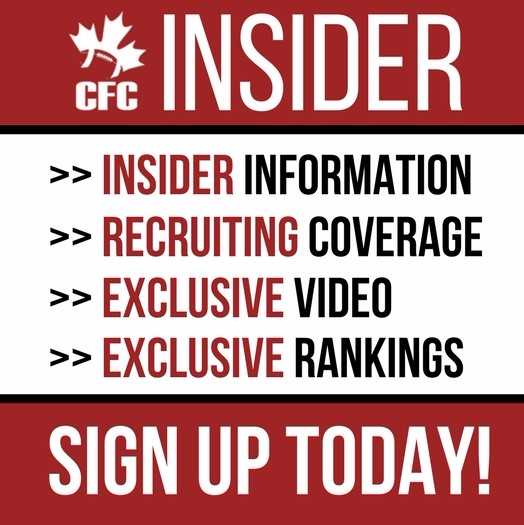 Advocating for football prospects one story at a time.