CFC100 Victor Olaniran is a 6'3", 275lbs offensive lineman out of CFC50 Vincent Massey in Manitoba, and grew up playing basketball before switching to football.
"Olaniran was another of the CFC Prospect Game tryout participants who looked extremely good. He has an outstanding frame and is extremely athletic for his position."
VIEW CFC PROSPECT GAME FINAL ROSTERS
PURCHASE TICKETS FOR THE CFC PROSPECT GAME
CFC PROSPECT GAME PROFILES
This article is for CFC Insiders only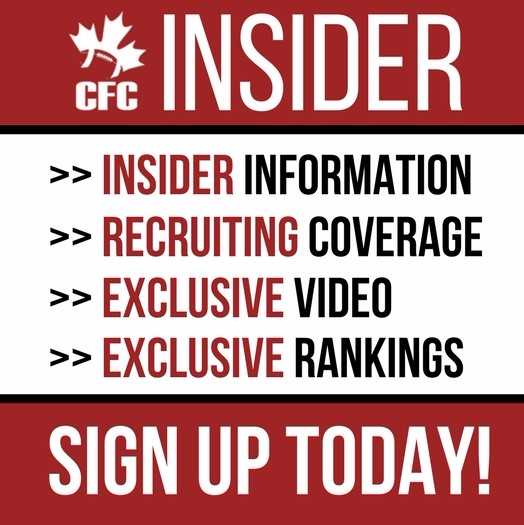 Advocating for football prospects one story at a time.
Tags:
American
,
Canadian
,
cfc prospect game
,
cfc_insider
,
football
,
High School
,
NCAA
,
Ottawa
,
Prospects
,
Recruiting
,
Stadium
,
TD Place
,
U Sports