CURRENT TOTAL: 3 NCAA OFFERS
CFC Prospect Game Athlete – CFC100 Combine Athlete
CFC100 Callum Wither is a 6'3", 180lbs quarterback out of CFC10 Clarkson Football North in Ontario. He originally hails from Waterloo where he grew up playing for Waterloo Predators, and has also participated at the CFC Prospect Game at TD Place Stadium and CFC100 Combine series. Wither found his breakthrough on the trail receiving his first offer from Bowling Green on June 2nd, and has also spent time at Buffalo's junior camp alongside multiple CFC100 teammates.
This article is for CFC Insiders only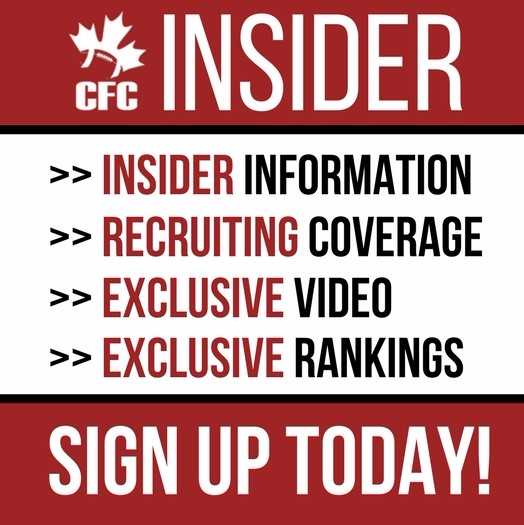 Advocating for football prospects one story at a time.