CFC100 Xavier Vaillancourt is a 6'3", 210lbs quarterback out of Cochrane H.S in Alberta. He grew up playing for the Cochrane Lions of the CMFA (Cochrane Minor Football Association) during his youth career, where he was named to multiple all-star teams and won a handful of championships.
"The CFC Prospect Game tryout was an excellent opportunity for me to prove that my hard work has been paying off. I learned how important it is to perform under pressure. I am proud and happy to have made the team and would like to thank CFC for giving me the opportunity to fulfill my goals of combining academics and athletics at the U Sports level.
VIEW CFC PROSPECT GAME FINAL ROSTERS
PURCHASE TICKETS FOR THE CFC PROSPECT GAME
This article is for CFC Insiders only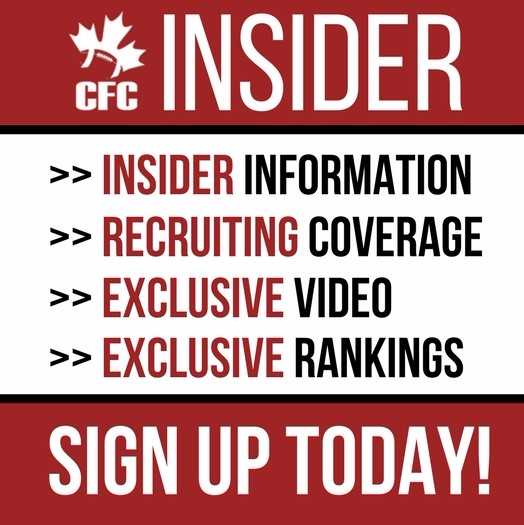 Advocating for football prospects one story at a time.