CURRENT TOTAL: 3 NCAA OFFERS
CFC100 Quincy Vaughn is a 6'4″, 228lbs quarterback out of Clarkson Football North. He originally hails from Hamilton where he suited up at Sir Allan MacNab, and led the Lions to a city title in 2017. One week later he threw for 342 yards and six touchdowns in the SOSSA semifinals against McKinnon Park, but ultimately was unable to secure a berth at the OFSAA Festival. Vaughn transferred to play at Clarkson Football North last season, and was eventually named to the CFC First Team All-Canadian list for his efforts playing a full American schedule.
This article is for CFC Insiders only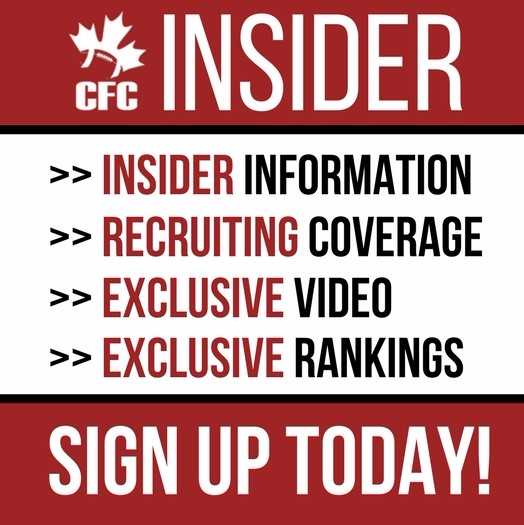 Advocating for football prospects one story at a time.
Tags:
cfc_insider
,
Clarkson
,
film
,
Football North
,
High School
,
highlights
,
NCAA
,
Offers
,
profiles
,
quarterback
,
Quincy
,
Recruiting
,
scout
,
scouting
,
Vaughn