CURRENT TOTAL: 4 NCAA OFFER
CFC100 Ludovick Choquette is a 5'11", 205lbs running back out of Clearwater Academy, Florida. He originally hails from La Prairie where he played at La Magdeleine before passing up on CEGEP to play down south. It didn't take long for him find success rushing for 1831 yards and 21 touchdowns last season at Clearwater, which led to his first NCAA offer from Southern Miss on January 17th.
This article is for CFC Insiders only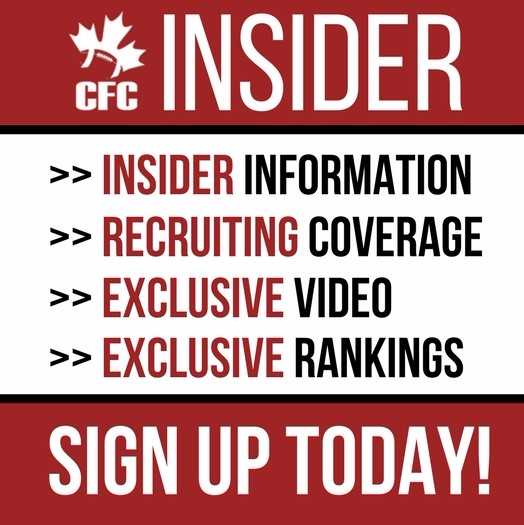 Advocating for football prospects one story at a time.
Tags:
American
,
Canadian
,
cfc_insider
,
CFC100
,
CFL
,
Choquette
,
football
,
High School
,
Ludovick Choquette
,
NCAA
,
NFL
,
Offer
,
Offers
,
profile
,
recruit