CURRENT TOTAL: 31 NCAA OFFERS
CFC100 Ajou Ajou is a 6'4″, 200lbs receiver prospect out of Clearwater Academy, Florida. He originally hails from Brooks, but moved to Edmonton to play at CFC50 Harry Ainlay where he won a provincial title in 2017, and helped them return last season before falling to CFC50 St. Francis. Ajou was named CFC Second Team All-Canadian in 2017, and is an elite high jumper as well holding the Alberta provincial record with a jump of 2.02 metres. He earned his first four offers from Indiana, Central Florida, Buffalo and Florida Atlantic on February 27th – March 1st, and is now up to 25 Power 5 offers on the board. Ajou now owns the top spot on the leader board with 31 NCAA offers.
This article is for CFC Insiders only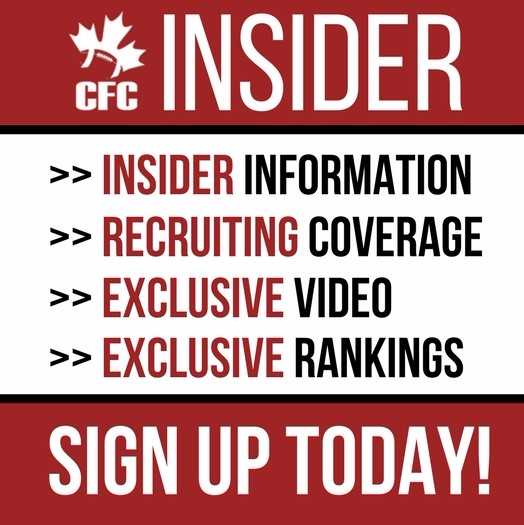 Advocating for football prospects one story at a time.