CFC100 Nathan Falconi is a 5'9", 180lbs receiver out of CFC10 St. Andrew's College in Ontario, and grew up playing for the Durham Dolphins and the Orangeville Outlaws of the OPFL.
"The biggest lesson I took away from the CFC Prospect Game tryout process was the coaching, and how many other athletes there are competing to get to the next level. I was very excited when I heard I made the final roster, it's a big accomplishment being chosen out of the other athletes across Canada that play my position."
VIEW CFC PROSPECT GAME FINAL ROSTERS
PURCHASE TICKETS FOR THE CFC PROSPECT GAME
CFC PROSPECT GAME PROFILES 
This article is for CFC Insiders only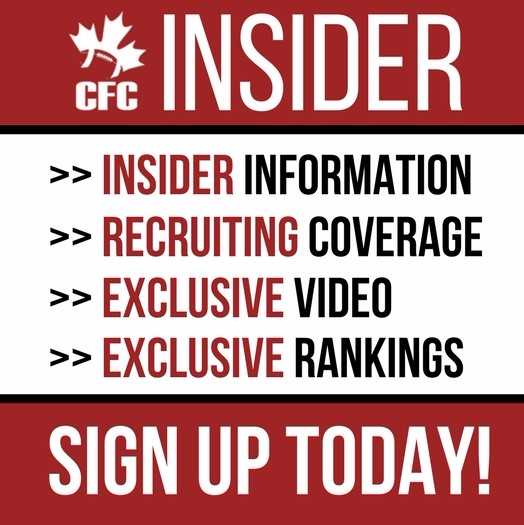 Advocating for football prospects one story at a time.