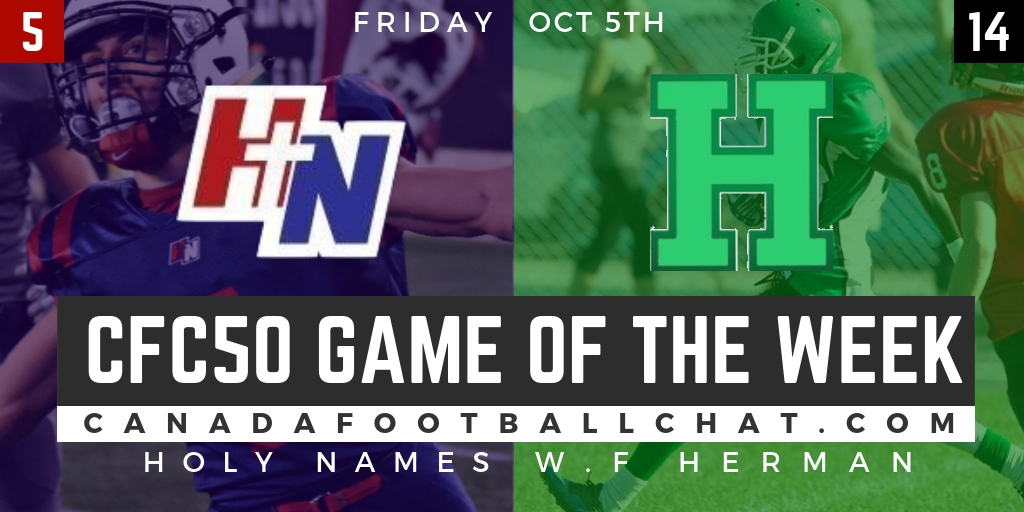 The Battle of Windsor is back for another edition, but there's been a role reversal in the rivalry between CFC50 No. 5 Holy Names and CFC50 No. 14 W. F. Herman. The city was painted Green for the better part of a decade, but now it's the Griffins turn to play the role of underdogs as they look to reclaim the title in 2018. It won't be an easy task with the Knights returning plenty of talent from their OFSAA winning squad, and mounting pressure to keep the question from turning back around,
"I grew up watching Holy Names vs Herman games and the talk of the city for the last decade has been 'Will Holy Names finally beat Herman?'. But after last year, we hope to switch that around in the following years with another win at home."
Advocating for football prospects one story at a time.