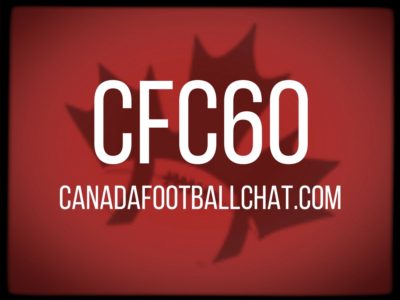 For the first time ever canadafootballchat.com has released the first edition of the CFC60 Class of 2018 (1st Ed.) Cegep and Junior College (JuCo) top prospects list. Like the CFC100 high school top prospects list, the Canadian talent continues to impress and the NCAA and U Sports are taking notice.
Out of these five players, three are from the Cegep system in Quebec and the other two are from Ontario, but are currently playing in the JuCo system in the United States.
For those who don't follow football closely in Canada, the Cegep system in Quebec is a two to three year system that follows Grade 11 graduation. Most of the players that go through this system will graduate from Grade 11 which brings to the end their high school career in Quebec. They then transition to Cegep where they take Grade 12 and what is supposed to be one post-graduate year, then move on to university. However, many players in the Cegep system play three full seasons and then transition to university.
The junior college system, which is an American option, is a destination for student-athletes who were unable to qualify or were not heavily recruited at the end of their high school career. They do two years of junior college, qualify for an NCAA school, or improve enough that they are then offered an opportunity to play football at the next level.
With all that being said, let's introduce the Top 5 prospects of the #CFC60 Class of 2018.
[remote_content url="http://52.60.110.216/remote/cfc60/?DisplayMode=Full&MaxRecords=5″]
Become a CFC INSIDER today to view players #6 through #60
Advocating for football prospects one story at a time.