Under Monday Night Lights, two teams with a storied rivalry will face each other for the first time this season.
Defending champions and CFC#31 Citadel Phoenix will host Sir John A MacDonald Flames at Bedford Hammonds Plains Turf in Nova Scotia Student Athletic Federation Football League (NSSAFFL) action tonight.  Kickoff is 7:00pm. The game will be televised on EastlinkTV.
While it may be very early in the season, the Flames are welcoming the chance to see how they measure up against their rivals and also know how crucial this contest is tonight.
"It's only Week 2, but this is a huge game of our football team," commented Flames Head Coach Paul Moore.  "The Tier 1 division is very tough this year, any win you can get is important."
"Anytime you play the Phoenix, you see what kind of team you have. We are a tough physical team, and we need execute at a high level to be successful versus Citadel. We are going give everything we have under the lights on Monday night."
Based on past experience, the Phoenix knows this will be one of the stiffest challenges they will face in the 2015 season. However, the team is looking forward to it.
"We always have a great game against Sir John A," said Phoenix Offensive Coordinator Jon Dyer.  "Our teams know each other very well and it's turned into a nice rivalry over the last few years."
"It's always an intense game with a lot of great players on both sides to showcase."
The last meeting between these two squads was during last year's Turkey Bowl and the Phoenix came out on top with a 28-17 victory in front of a packed house at Saint Mary's Huskies Stadium.
Coming off a disappointing 15-14 loss to Charles P Allen Cheetahs, the Flames are hoping to bounce back.  A silver lining in the loss was the performance of Adam Bennett who scored a touchdown and rushed for 134 yards. While the Flames offence suffered a key loss on offence, there are a number of players that will be expected to step up and play significant roles in their game execution plan.
#LabourDay in #NovaScotia #HSFB #SJAFlames lead @CheetahsFB 12-6 in #NSSAFFL Division 1 – opening game for both teams pic.twitter.com/hT7KzdXjG4

— Ameeta Vohra (@vohra_ameeta) September 7, 2015
"Adam Bennett our running back and our offensive line, led by senior Morgan Larsen are keys for us," assessed Moore.   "The battle on the line of scrimmage is big in this game."
"Our offense needs to be able to move the ball with our run game. Losing our starting quarterback in Week 1 hurt our offense versus CPA. But, our new quarterback Chris Duplisea has a big arm and is very shifty in the pocket. His quick release to Robert Hemming, Seth Lane and Egan John are the keys for our pass game."
Containing Bennett will be a key for the Phoenix defense.
"On offense, Adam Bennett is a tough runner so he needs to be accounted for at all times," added Dyer.
Equally, the Flames defense will have to turn in a stellar performance in order to shut down a dangerous and explosive Phoenix offense.
"On defense, we have a number of players to watch," evaluated Moore of the unit.  "Seniors Adam Duplisea and Liam Brennan lead our defense at the linebacker positions."
"Up front, Anderson Recker and Conner Gavin can cause problems for any offensive line, they need to create a good pass rush and get to the quarterback. In the secondary, Jake Sherwood and Josh Pinfold will lead the way. They are quick to the ball, physical and can cover. Others to watch: linebackers Zak Dalloul and Donald Blue."
In his assessment, Dyer concedes the Flames defense is strong, especially in at a couple of key positions.
"Timberlea have a lot of great players in their secondary and linebacking core," analyzed Dyer.  "They flow to the ball and tackle very well."
As for the Phoenix, the team will be showcasing a new pivot tonight.  Moreover, a dynamic running back duo will be counted upon to lead the unit.  However, the Phoenix' main strength is their offensive line.
"We expect our running backs Jack Campbell and Tyrique Dixon-Bowden are expected to carry the load behind our veteran offensive line," elaborated Dyer.  "Cameron Valardo will also be making his first start as our quarterback and I know he's excited to get his season going and make an impression."
"He's got a lot of weapons as his disposal and an arm to use them."
Furthermore, the Phoenix is prepared to face a tough Flames offense.  The team will rely on several aspects of their defence to limit the Flames from getting anything going tonight.
"On defense, it all starts up front for us with our defensive line," said Dyer.  "When we get them going, it opens everything up for our playmakers like Jacob Morgan, Max Gallant, and Jonah Williams."
For their part, the Flames have to be vigilant of several Phoenix standouts on both sides of the ball. Ultimately, their success hinges in finding cracks on both the offensive and defensive lines.
"Citadel has a number of players to watch, especially on defense. Defensive back Jonah Williams is one of the best players in the province," offered Moore.  "Their linebackers Max Gallant and Jacob Morgan are physical and very smart players."
"Matthew Mendez and Jared Holland are very tough to block on their defensive line. Our offensive line needs to block these players for us to have success. Offensively, running back Jack Campbell and receiver Marko Xidos are a few who we are preparing for."
While the Phoenix are coming off a 59-0 shutout victory over Cobequid Educational Centre Cougars, there were areas of all three facets of the game they need to work on in their quest to achieve their overall goal for 2015 –to be in contention for another Championship. Additionally, the team expects a highly motivated Flames squad that is still feeling the sting of last week's one point loss.
"This game is just another step to our eventual goal. We want to improve on last week and take another step forward," explained Dyer.  "They are coming off a tough loss last week that could have gone either way so we know they will be coming out with a little extra incentive."
Despite the stakes being high in this game, the Flames are ecstatic to face the defending NSSAFFL Provincial Tier 1 Champions and see how they measure up against their chief rivals.
"We are very excited to play the Phoenix," expressed Moore.  "This is a game we always circle on our schedule."
"Citadel is always the benchmark of the league, with their high number of players, and a fantastic coaching staff they are very tough to beat. We are prepared, and really for the challenge.  Sir John A and Citadel's history have been full of close exciting games and we expect no less on Monday night. They are a rival that we respect very much. We are prepared for a physical battle."
CITADEL PHOENIX :
2015 RECORD: 1-0
 #CFC50 2015 RANKING: 31th
CO-HEAD COACHES:  Mike Tanner (46 years), Jeff Lawley (26 years – will also serve as Defensive Coordinator)
PLAYERS TO WATCH:  #CFC100 Oliver Grant (offensive line), Quinton Milton (offensive line), Greg MacDonald (receiver), Marko Xidos (receiver), Matt Lawen (running back), Jacob Morgan (linebacker),  Max Gallant (linebacker), Chris Buhr (defensive line), Mathew Medes (defensive line), Jared Holland (defensive line), Jonah Williams (defensive back), Noah Laing (defensive back), Keyshawn Upshaw Tynes (defensive back), Monecko Clayton (quarterback), Sean MacDougall (offensive line), Dashawn Smith (offensive line), Jack Campbell (running back), Tyrique Dixon-Bowden (running back)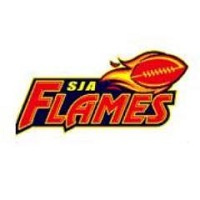 SIR JOHN A MACDONALD FLAMES:
2015 RECORD: 0-1
HEAD COACH: Paul Moore (1st season, has previously served as Defensive Coordinator)
PLAYERS TO WATCH: Adam Bennett (running back), Morgan Larsen (offensive line), Chris Duplisea (quarterback), Robert Hemming (offense), Seth Lane (offense), Egan John (offense), Adam Duplisea (linebacker), Liam Brennan (linebacker), , Anderson Recker (defensive line), Conner Gavin (defensive line), Jake Sherwood (defensive back), Josh Pinfold (defensive back), Zak Dalloul (linebacker), Donald Blue (linebacker)
(twitter: http://twitter.com/vohra_ameeta)
Advocating for football prospects one story at a time.