Connor Williams has been playing football since the age of seven, and he has thoroughly enjoyed his journey thus far.
"I fell in love with the game," said Connor, "becoming a high level player, the passion and energy is instilled in me to strive to attain the upper echelon of the game and continue to move forward with my football career."
Over his 10-year career, he has played with the Bel-Air Lions, where they were league champions in 2015 and was awarded with the Bel-Air Lions Minor Football Most Outstanding Club Representative this past year.
The defensive tackle/nose tackle has also played with the Bel-Air Norsemen, where they were league champions in 2016, and he was a part of the Norsemen First Team Select.
Aside from league play, Connor has also played with his high school team, the St. Pius X X-Men.
Currently, he is playing in the Ontario Varsity Football League (OVFL) with the Myers Riders, where he spent his junior varsity and varsity years.
In 2015, he was awarded the Riders' Defensive Lineman of the Year and was named an OVFL All-Star, along with winning the OVFL Championship that year.
This past year, Connor was named the Riders' Defensive Lineman of the Year for a second time.
The Rider is also participating in the Fox 40 Prospect Challenge, where his goals are to demonstrate his abilities and skill to allow him to be scouted by coaches at the next level.
"I always want to have fun," explained Connor, "as well as display my leadership ability."
"I wish to become a role model as well as a mentor for other players," added the Rider.
During the offseason, he attends daily workouts at Movati Athletic Club to help keep in physical shape.
Connor helps to train and mentor the younger students, and helps with the girl's touch football team at school.
On the field his role models are dynamic and ever changing as he wishes to develop all aspects and skills of the game, and to do this, relying on one role model would prevent his growth in the sport.
Connor Williams
Positions: Defensive tackle and nose tackle
Height/Weight: 6'1", 250lbs
Team: Myers Riders (OVFL)
Class: 2017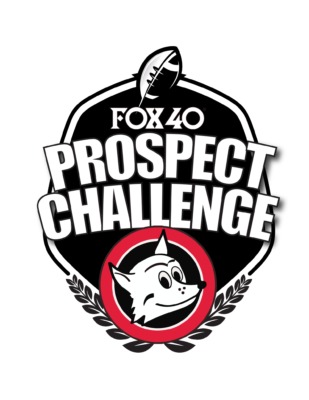 Advocating for football prospects one story at a time.