Robbie Kemp-Welch might just be a sophomore, but he is already turning heads with his play. The young man loved football because "it is a combination of physical and mental abilities that I believe are unmatched by any other sport," says Kemp-Welch.
The St Michael's Kerry Blues quarterback has been the starter and a team captain over the past two seasons. Over that time, he has accounted for 49 touchdowns. But, the most impressive part of Kemp-Welch's game is his maturity. Many people idolize superstar players they watch on television, but Kemp-Welch idolizes his older brother.
"My football role model is my brother. I grew up watching him play, and he is the reason I wanted to play football in the first place. Every Saturday until I was 8, I watched my brother play and it was my favorite part of the week. I probably would have never discovered the great game of football if it were not for him. He always played quarterback, and I wanted to be like him so naturally I wanted to play QB also. He is now a QB for the Western Mustangs, and personally, he is my favorite player," says Kemp-Welch.
Football is a sport that teaches many life lessons that can prepare children for adulthood, and Kemp-Welch has experienced those life-changing lessons and is better because of it.
"My football experience has been life changing. Football has taught me the hard work and dedication that is required to be successful in life. I am so thankful that I found the sport of football because I know that I would not be the same person that I am today without it. […]. I understand that winning and losing are both part of life, and football has taught me this," says Kemp-Welch.
Most people want to impress coaches and scouts at the CFCFPC, but Kemp-Welch wants to impact his teammates with leadership.
"My main goal is to provide leadership and guidance for my fellow teammates. I would also like to lead my team to victory behind a strong united offensive group," says Kemp-Welch. The young quarterback would also like to learn as much as he possibly can from the coaches at FPC.
Most of his off-season workouts are football specific camps that help him perform better each season. "I train with my quarterback coach Bob Reinford. Every time I workout or do a training session, I learn something new, which helps me succeed on the field. I usually play summer football as well as train with Bob [Reinford]. I also attends as many skills camps as possible such as Super Elite and Elite Combine Series," says Kemp-Welch.
Robbie Kemp-Welch (#12)
Position: quarterback
Height/Weight: 5'9, 155
Teams: Metro Toronto Wildcats, Toronto Jr. Argonauts, St Michael's Kerry Blues
Grad: 2019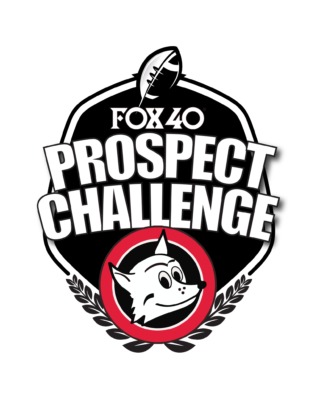 Register now for the 2016-2017 Fox 40 Prospect Challenge (#CFCFPC)
CENTRAL CANADA…REGISTER NOW 
WEST COAST….REGISTER NOW 
Advocating for football prospects one story at a time.