For Varsity Team MVP with the Mount Boucherie Bears in 2015, Jesse Benneke says that football has shaped him into the person he is today.
Playing for nine years now on various teams, he has other past team trophies and medals that have been the result of how the sport he loves, has made him smart, loyal, strong, and athletic. "The best times of my life, to date, have been on the football field. Playing on select teams has allowed me to experience and grow from many different coaching techniques," he says. 
With Falcons running back, Devonta Freeman, as someone this 6'1, 177-pound athlete aspires to be, Benneke uses Freeman's speed, power, and athleticism to motivate him to train each day. "In the off-season I go to the gym five days a week, also on top of that I do two sessions of personal sprint training every week to keep my speed up."
He adds, "Fitness is a huge passion of mine and even if I didn't have football I still would keep up the schedule of working out. Keeping in top condition is one of the most important things to me and I stay in shape through exercise and watching my diet."
Jesse mentions that learning different types of coaching and play "styles" really interest him. For the CFCFPC he wants to be exposed to all tryouts in order to gain valuable football experience to improve his football ability. This, he hopes, will gain him recognition by the various coaches and scouts in order to move him to the next level.
He goes on to say, "I play football not only to better myself physically but mentally as well. Football is the greatest stress remover, I love the grind and the ability to accomplish goals that you have set in place." Which is another reason he has his sights set on the CFC100 top prospects list going into his graduating year. 
"Of course being on the CFC100 is a huge goal of mine, I will be striving towards it during the off season and the on season. It would be a huge accomplishment to me if I made it onto the CFC100 list."
But ultimately, Benneke says, "My life has been based around football and I have been loving every second of it."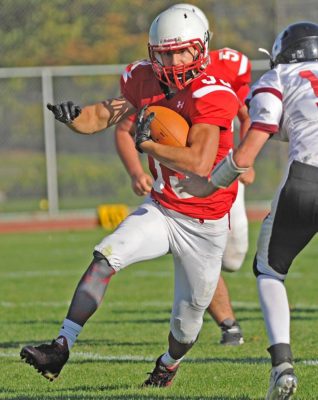 PICTURES by Lorne Whit, KelownaNow
Jesse Benneke (#33)
Position(s): RB, LB, DE
Ht/Wt: 6'1, 177lbs
Teams: Kelowna Mission Lions, Mount Boucherie Bears, Team BC (3), Team ABC (2)
Class: 2018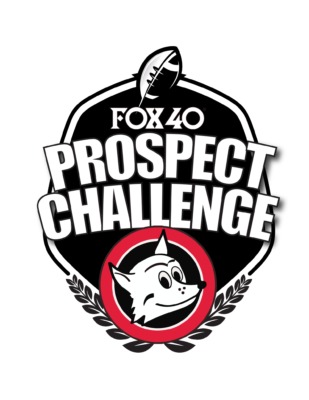 Register now for the 2016-2017 Fox 40 Prospect Challenge (#CFCFPC)
CENTRAL CANADA…REGISTER NOW 
WEST COAST….REGISTER NOW
Advocating for football prospects one story at a time.