What starts a person on the path that leads them to love a certain sport more than others? For 6'2, 230-pound, CFC100 Soren Hallschmid, he has had role models that have shaped and moulded him to love the game of football.
"Ray Lewis has been my role model/idol since I was young and wanting to play football. He has always motivated me to be the best athlete I can. He is a motivational speaker and if you listen to his speeches they are amazing," he says.
Lewis said, "I'm pissed off for greatness. Because if you ain't pissed off for greatness, that means you're OK with being mediocre." This resonates with Hallschmid and pushes him to be the greatest and best athlete he can be.
Hallschmid is already working towards that as he has been a team captain with the AAA Varsity, and CFC50 Mount Douglas Rams, in the BC high school football league as a defensive end, middle linebacker, and offensive tackle. His 2016 season stats were 72 tackles, 6 sacks, and 2 forced fumbles. Over the past ten years, he has gained a lot of experience. Last year, he was named BC High School AAA Western Conference All-Star – Defensive Line, and BC High School Football AAA All-Star Team – Defensive Line. 
He says his football experience has been amazing and he has learned many life lessons from playing.
"My whole life it has taught me many different virtues like sportsmanship, respect, and to never give up. I have been a captain for the last two years of my high school career. I have had many opportunities to play for different All-Star and Provincial select teams."
While his current goal for the CFCFPC is to represent British Columbia, he also wants to establish that he is an elite athlete to the scouts and coaches. Being that this is his graduating year, he also has his sights on the CFC100 top prospects list.
"As a graduating student of the 2018 class, making it onto the CFC top 100 players list is absolutely a goal of mine," he says. And he accomplished that goal, as he was listed on the first edition of the CFC100 top prospects list that came out earlier this year.
During the off-season, Hallschmid will continue to work on his strength, agility, and cardio. He works out with a speed coach and trains at the gym 4-5 days a week. He also competes on the Mount Douglas JV and Varsity basketball teams.
He goes on to say that football, though, is about hard work, dedication, and endurance. "Football is family, battling with your team to be the best you can. Football is never giving up, mental strength, and challenging who you are at the toughest of times," he explained. "Football has given me a focus, and has shown me the true meaning of brotherhood." 
And it wasn't only Ray Lewis who provided some inspiration for this young athlete, he says his grandfather played an even bigger role in providing mentorship and teaching those valuable life lessons.
"My grandfather played football as a teenager and went on to play University football. I lost him at a young age, but my grandfather was my mentor, and my idol as a young boy," he explains. "He taught me how to work hard, be a respectful kind person, and taught me the importance not only being a great athlete but also pushing myself as a great student. My grandfather told me to always be a great student athlete, and to make something big of myself."
"I love football because it has made me an all around better person."
Soren Hallschmid (#54)
Position(s): DE, MLB, OT
Ht/Wt: 6'2, 230lbs
Teams: Gordon Head Raider, Victoria Outlaws, Victoria Renegades, Team BC U14, U16, U18, 2016 Youth ZoneBowl, All-Star youth travel team, Mount Douglas Rams
Class: 2018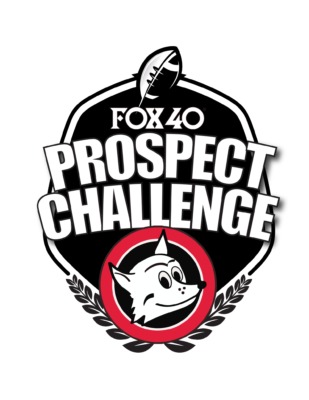 Register now for the 2016-2017 Fox 40 Prospect Challenge (#CFCFPC)
CENTRAL CANADA…REGISTER NOW 
WEST COAST….REGISTER NOW
Advocating for football prospects one story at a time.