This week in the RSEQ provided a few surprises, upsets again, and a few teams may have been exposed of some weakness. As we turn the corner into the final match ups of the season, teams are scratching and clawing for positioning.
É. sec. du Triolet HAFANGS  20 – 17 É. sec. Roger-Comtois PATRIOTES
Patriotes did their best to grind things out and manage the clock QB Jonathan Tremblay chipped away at the Harfangs defence going 16 for 26 178 yards and 2 TDs. Receiver Christopher Vandenberg Paradis accumulated most of those passing yards with 4 receptions for 92 yards. When you match these numbers up against the Harfang's Yanick Daigle 14 for 23 183 yards, it was the running game that stole this show. Alexy Dion carried the load with 21 carriers 199 yards, and what put the Harfangs on top was the short run game when it was needed. Emerik Charron – 4 carries 46 yards 2 TDs, and Frederic Gingras – 4 carries 21 yards, 1 TD, put the game just out of reach. Notable mention was Jonathan Tremblay. He doesn't just get the job done with his arm, his accuracy with his foot puts the Patriotes within 3.
É. sec. Armand-Corbeil SCORPIONS  14 – 35 Collège Charles-Lemoyne   DYNAMIQUES
Dynamiques lived up to their name as Noah Gravel had 17 for 26 231 yards and 4 TDs on the day. Spreading the ball and scoring around pretty evenly with his receivers; Andrei Delinois, CFC100 Kenzy Paul, and Xavier Morin. Dynamiques will kill you with the passing game if your secondary has a weak spot – they will find it. It's basic Canadian football offensive strategy. The run game is minimal, but enough to keep you honest. The Scorpion's offence is still trying to find its rhythm and looking to the future. Qb Jeremy Dubreuil had 15 for 24 145 yards and 1 TD with 1 INT on the day. The run game is struggling despite Zakary Malouin having 17 carries and 1 TD. The run game only averaged 2.5 yards a carry. This is a young team, and to be honest, has a bright future in this division. Expect bigger and better things from them in the future, but this season expect pretty much the same production for the rest of the season.
Saint-Jean-Eudes Condors  38 – 11 Séminaire Saint-François Blizzard
Battle of the undefeated teams, did this game live up to the hype? With a score of 38 to 11 and the Condor's defense holding the Blizzard to 240 total yards and shutting down what normally is a dominate Blizzard run game, to 67 yards. The Condor's defence came to play and lived up to the hype. Justin Cloutier had 10 solo tackles on the day. Meanwhile on the offensive side of the ball, Condors lit up the scoreboard. QB Eduard Vachon let things go with 5 receptions for 8 attempts, 251 yards and 3 TD. Someone has to check those stats because 3 TDs on 5 receptions 235 yards – that's 47 yard averages. And then we have running back CFC100 Mathieu Roy with 22 carries 131 yards, with 2 TDs.
As much as this game was anticipated, the Condors did not only win this game, but exposed the Blizzard's weakness on defence and made the offence look simply average.
Académie Saint-Louis ARSENAL  21 – 34 Collège Notre-Dame CACTUS
This was a pretty exciting game. Cactus' QB Tristan Aboud had 13 for 18 175 yards, and 2 TDs, with 1 INT. But the Cactus took the ball to the ground with running backs Kervins Paul – 17 carries 133 yards, and CFC100 Merton Theagene 15 carries 127 yards and 2 TDs. The Cactus defensive standout was Victor Francois Paradis with 11 solo tackles, 8 assisted, on the day. Despite the Arsenal being winless, they did not roll over. QB Ludovick Elyson struggled a bit on the day, 12 for 22 attempts 129 yards and 2 INTs. What kept the Arsenal in this game was the run game. Yan Preneau had 28 carries 165 yards and 2 TDs with Alexandre Beaulieu capping off the scoring 6 carries 35 yards and 1 TD. This game showcased the run games that's for sure, and as the temps drop expect more of it from other teams.
Collège Jean-Eudes AIGLES  30 – 6 É. sec. Curé-Antoine-Labelle LES LOUPS
There is only one way to put this game. Aigles came to play and Les Loups fell apart. Yes, it's a bold statement, but when Les Loups QB throws 20 receptions on 32 attempts and has 202 yards with 2 interceptions, and your run game goes 120 yards and RB Baudin Kokou scores your only score of the game, you look for some spark, Les Loup's defence did a decent job, 3 sacks, 4 tackles for a loss, but were not able to create the turnovers – for that all important momentum shift. Aigles on the other hand, found that all important momentum and their offensive groove. QB Charles Foisy went 18 for 23 198 yards and 1 TD. While RB David Mailloux Colin had only 10 carries, but made them count with 71 yards and 2 TDs. It was the Aigles defence who simply broke the will of Les Loups, 2 sacks, 4 tackles for a loss, and Elie Bourget having 2 interceptions – 1 for a good ole pick-6.
D1B
Collège de Lévis COMMANDEURS  33 – 27 (p) Polyvalente Deux-Montagnes CENTURIONS
After their major upset win the week before in overtime the Centurions came close to another upset victory in yet ANOTHER overtime, but that's the only thing that was close in this game. The Centurion's offence was anemic. QB Liam Mcgonigal went 109 for 27, 72 yards, however the spark for the offence was the run game scoring all three TDs and William Boisseau 22 carrier 150 yards and a TD. But it was the foot of Samuel St-Pierre that put this game into overtime, kicking 2 field goals. But wait, how was this game so close? The Commandeur's offence lit up the sky. Receiver Nathan Lacasse lived up to his name – the one man wrecking crew. 11 catches 249 yards 1 TD in the air, and 6 carries for 2 TDs. Victor Chalhoub capped the scoring off with 1 TD reception and 1 rushing TD. QB Thomas Cloutier had a day 18 for 35 369 yards passing, and 2 TDs, but it was the 6 interceptions that kept this close. Centurion's defence kept them in the game. As mentioned, 6 interceptions – three from Arnaud Choquette-Lapointe – if it wasn't for the defensive play of this game there is no way this game was going to overtime.
É. sec. Pointe-Lévy 28 – 38 Académie les Estacades
Corsaires are starting to fade now, down to a 29 man roster, they are still the team that doesn't quit and has a huge heart. Hats off and props to this team and the challenges they face. They came out and did what was expected. QB Antoine Lincourt O'Dohoerty completed 15 for 39 attempts 270, 4 TDs, and 3 INTs. CFC100 Dylan 'the JET' Djete caught most of those yards and TDs hauling in 5 receptions, 142 yards, and 3 TDs.
The Estacades would not be denied their first victory of the season on this day. Alexandre Bastien and Oswald Bryan Ayi Ayih hauled in the 2 TD receptions, while Anthony Mongrain carried the ball 17 times, 168 yards, and 2 TDs. But the difference maker on the day was SPECIAL TEAMS. Alexandre Bastien returned 2 returns for 120 yards and 1 touchdown.
Séminaire Saint-Joseph VERT ET OR  20 – 17 Collège Bourget VOLTIGEURS  
The Second Battle of the undefeated teams. Now this game lived up to the hype and came down to the very last second. The two most explosive offences in the division were actually kept to minimal scoring compared to the rest of the season. The defences put up enough resistance to where this game came down to special teams play. Vert et Or QB Simon Brunelle went 10 for 22, 105 yards, 1 INT, with 1 rushing TD, and allowed the run game to rack up 124 yards and 1 TD from Xavier Gaillardetz. Voltigeur's QB Simon Boudreault was 15 for 22, 102 yards, with a TD toss to Vincent Drolet who had 4 catches for 108 yards. Jayden Josiah Theodore may have been kept off the scoreboard multiple times with only 1 touchdown, but did rack up 23 carries and 111 yards. Now the difference maker – Special teams. Vert et Or Adam Lefebvre kick 2 for 3 while Voltigeurs kicker Louis Vincent was 1 for 2. But that one he missed was to be end of game sent it into overtime field goal. You know that all exciting moment where everyone holds their breath to see if it is good or wide? Well people didn't have the chance to hold their breath, the Vert et Or got the push and blocked the attempted tie.
Collège Laval MARAUDERS  16 – 40 É. sec. Saint-Stanislas PATRIOTES
This game was back and forth right up to the 10 minute mark of the 3rd quarter. Marauders went toe to toe with the Patriotes with the Marauder's defence holding the Patriote's first two trips to the red zone to a field goal and single. With 4 minutes left in the half, QB Victor Charland threw a 20 yard TD and the end of the day he went 19 for 30, 150 yards, 2 TD,s and 1 INT.
Half time teams made their adjustment and Laval came within 2 points and that would be as close as they would ever get. The Patriote's defence found their magic. Creating 4 turnovers, 3 fumble recoveries, and 1 INT deep in Marauders territory, giving the Patriote's offence opportunity for quick scores. But it wasn't just the defence that found magic. QB Benjamin Carpentier threw 12 for 19, 214 yards, 2 TDs, and 1 INT.  RB Jeremie Auger was back in their line up grinding out the tough yards with 10 carries 51 yards and 2 tds.  Raphael Bressani lit the score board up with 2 touchdown receptions but ran back a huge return for 75 yards and a score. Patriotes definitely had a hot night they will need to stay hot. The end of the season has now become crucial for the all-important bye week and home field advantage.
HEADS UP, this week it's Patriotes on the road vs Voltigeurs, but wait, it doesn't end there. The last game of the season – it's Voltigeurs on the road to Patriotes.
For all your recruiting and player news, we've got you covered with the most in-depth analysis and insider information you'll find in Canada.
Become a CFC Insider MEMBER today!
[button link="https://canadafootballchat.com/cfc-memberships/" icon="check" bg_color="#ac2a29″]SUBSCRIBE NOW[/button]
As a CFC INSIDER member, you will have access to: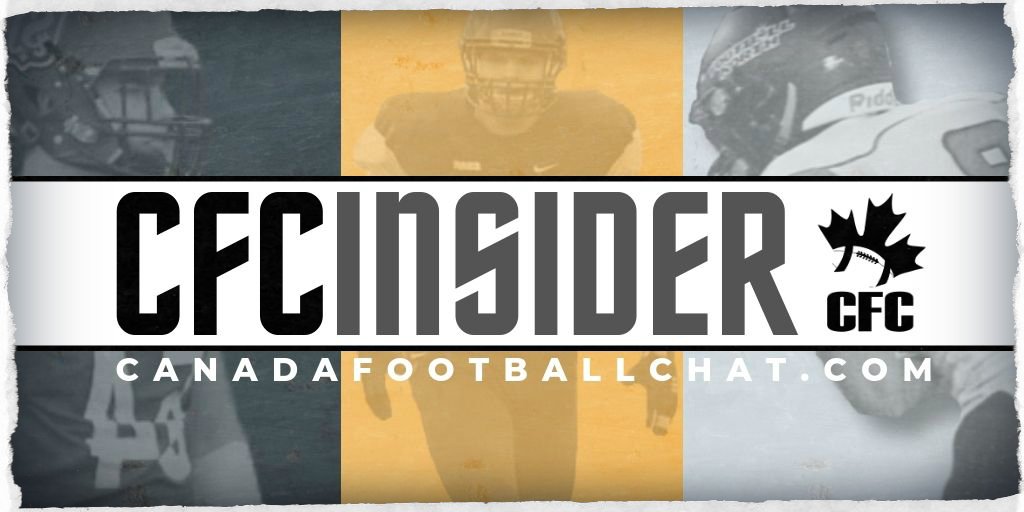 Advocating for football prospects one story at a time.