After careful consideration as well as a roller coaster recruitment process, Julien Laurent has verbally committed to NCAA Division 1 FBS team, Georgia State Panthers.
Laurent received other offers from University of New Mexico, Idaho, University of South Florida, Southeastern Louisiana and Alabama State.
The 6'4, 325 pound defensive tackle from Toronto, Ontario has a rocky start to his recruitment process.
"I had two offers coming out of spring, USF and University of New Mexico (UNM)," recalled Laurent.  "USF pulled their offer late October."
"I was supposed to take a visit on the 12th of December to UNM.  I was planning to commit if any I didn't have any new offers that I liked by visit to New Mexico. I get three calls on the weekend before my visit, UNM no longer planned to make me come in the spring."
However, the remaining two calls were good ones. They were from Georgia State and Idaho – each of them offering to Laurent.
Once he visited both schools and weighed his options, he chose Georgia State for a couple of key reasons.
"It was a family decision," explained the defensive tackle.  "Georgia State is much closer to my little brother who plays soccer at UAB, also I really liked the location of the campus."
"Most of all I liked the facilities, the coaches and the fact that it is a newer program that I could come in and start making an impact."
Laurent began his gridiron career in 2005 with the Markham Raiders organization.  He has played in both the Central Ontario Minor Football League (COMFL) and Ontario Varsity Football League (OVFL).
In 2011, the defensive standout moved to New Berlin, New York where he attended prep school and played for Milford Academy.
Recently, Laurent completed a stint at New Mexico Military Institute – a National Junior College Athletic Association (NJCAA "JUCO") school.
With his decision now made, the defensive tackle is ready to focus on his first year with the Panthers.
"There is a huge relief I feel now that I have found my school; the recruiting process can be stressful at times," added Laurent, who will be starting at the NCAA school next month.  "Georgia State wanted a big body that could play all inside positions and I fit in very well."
Even though he has realized his ultimate gridiron dream, it is not lost on Laurent all the encouragement and motivation he has received throughout his gridiron career. In particular,  there are two individuals that he credits for getting him to this point.
"I would like to thank Jesse Korona from Target Training," expressed Laurent.  "He has played a huge part in my success as an athlete."
"Also Coach Fortchner, my head coach at New Mexico Military Institute who gave me the opportunity to play football for him!"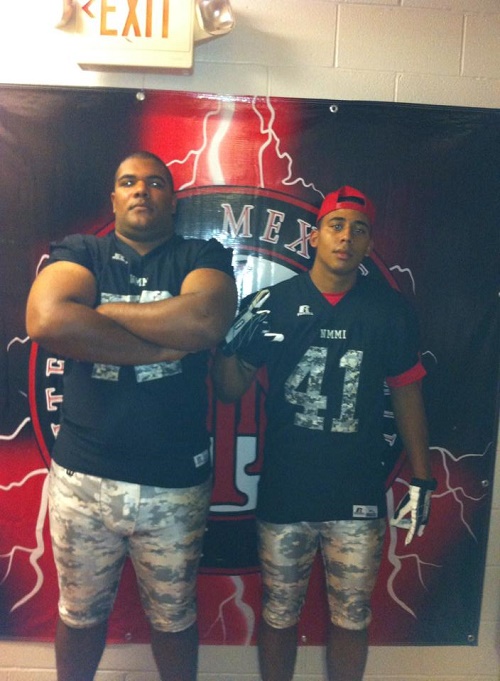 (twitter: http://twitter.com/vohra_ameeta)
Advocating for football prospects one story at a time.