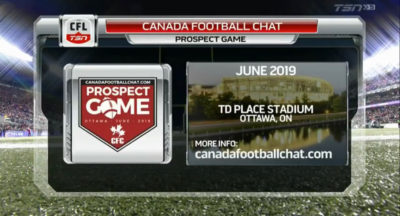 Did you miss the big announcement live on TSN? … We're taking amateur football to the national stage! Head over to our new independent site to learn more about the Canadafootballchat.com Prospect Game broadcast by TSN – We look forward to meeting the brightest talent from around the country on our road to TD Place Stadium.
It's a juggernaut for the quarterfinal round for AAA and AA in the British Columbia high school football league. The wild card round has finished and now each game means a little bit more – or a lot if you lose. Win you're in. Lose? Well, on to the offseason.  This weekend see's CFC50 teams in the AAA ranks go toe-to-toe, and it's just as fierce for AA.
Here's what's coming up….
For all your recruiting and player news, we've got you covered with the most in-depth analysis and insider information you'll find in Canada.
As a CFC INSIDER member, you will have access to:
Become a CFC Insider MEMBER today!
[button link="https://canadafootballchat.com/cfc-memberships/" icon="check" bg_color="#ac2a29″]SUBSCRIBE NOW[/button]
Advocating for football prospects one story at a time.