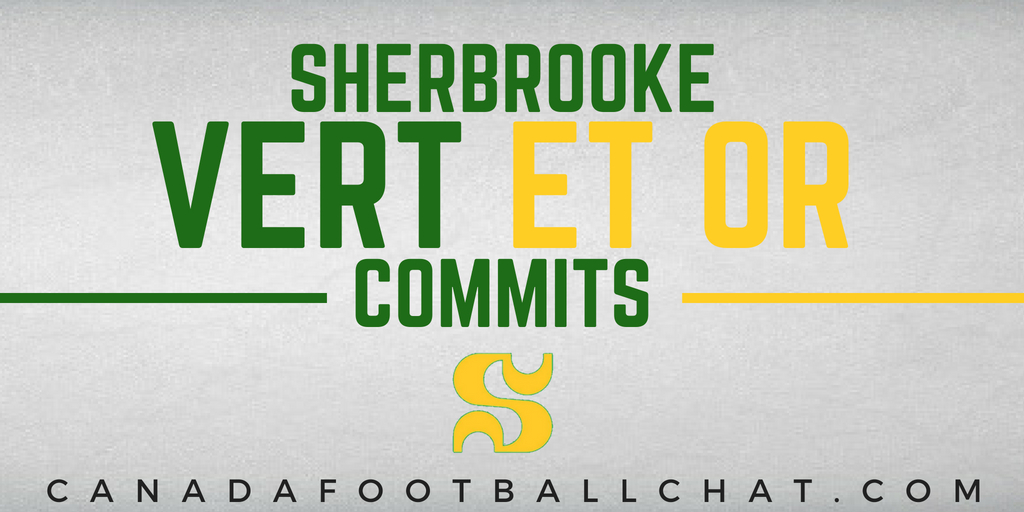 Sherbrooke adds a Québec commit to their 2020 class.
Olivier Joly, a free safety from Cégep Édouard-Montpetit, is taking his longstanding career to the next level after signing with the University of Sherbrooke Vert & Or.
Joly, who is a 15-year veteran of the sport, says that, "I choose this university because I had a great chemistry with the defensive coach, which is really important for me, and because I felt at home. It was also the best fit for me because I knew I'd get the resource to go pro!"
Standing at 6'0", 180lbs, Joly spent cégep career with Les Lynx d'Édouard-Montpetit (RSEQ Division II). Joly, who is from Beloeil, Québec, was his team's leading tackler in 2019. "It was huge because I'm a defensive back," he says.
The future kinesiology student adds that, "I would like to thank the coaching staff for the opportunity and also my family and everyone who helped me through this process. Thanks to everyone!"


CFCINSIDER SILVER MEMBERSHIP
Prospect Recruiting Profiles

NCAA/U Sports Offers Page

Exclusive CFC Event Coverage
MONTHLY FOR $9.99 (Click to purchase)
ANNUAL FOR $99.99 (Click to purchase)
CFCINSIDER GOLD MEMBERSHIP
All Silver Benefits +

Prospect & Program RANKINGS

Recruiting Tips: NCAA, U Sports, Parents

Archived Articles

Annual Gold Membership

*BEST VALUE*
MONTHLY FOR $35.99 (Click to purchase)
ANNUAL FOR $199.99 (Click to purchase)
CFCINSIDER PLATINUM MEMBERSHIP
All Gold Benefits +

Prospect Monthly Q&A

NCAA Eligibility Confirmation

Personal Recruiting Phone Call (25min)

Seasonal Video Analysis

Coaches/Recruiters Receive Combine Results and Prospect Rankings via Excel
ANNUAL FOR $799.99 (Click to purchase)
*Subscriptions will automatically renew
** Add Harmonized Sales Tax (HST) to price
Advocating for football prospects one story at a time.