OVFL: Lions fall to soaring Ravens.
The JV Cambridge Lions suffered a tough 35-15 loss to the Essex Ravens.

This is the Lions first loss of the season, dropping their record to 4-1.
"We didn't play well and handle the frustrations of the day," said Lions head coach Gary Skalos.
While the Lions offense was effective, the unit sputtered at times.
"We moved the ball well, but couldn't close out a drive," said Skalos.
However, the Lions did have some offensive bright spots.
Running back Alex Salytchev had 157 yards, as well as a 63 yard punt return touchdown.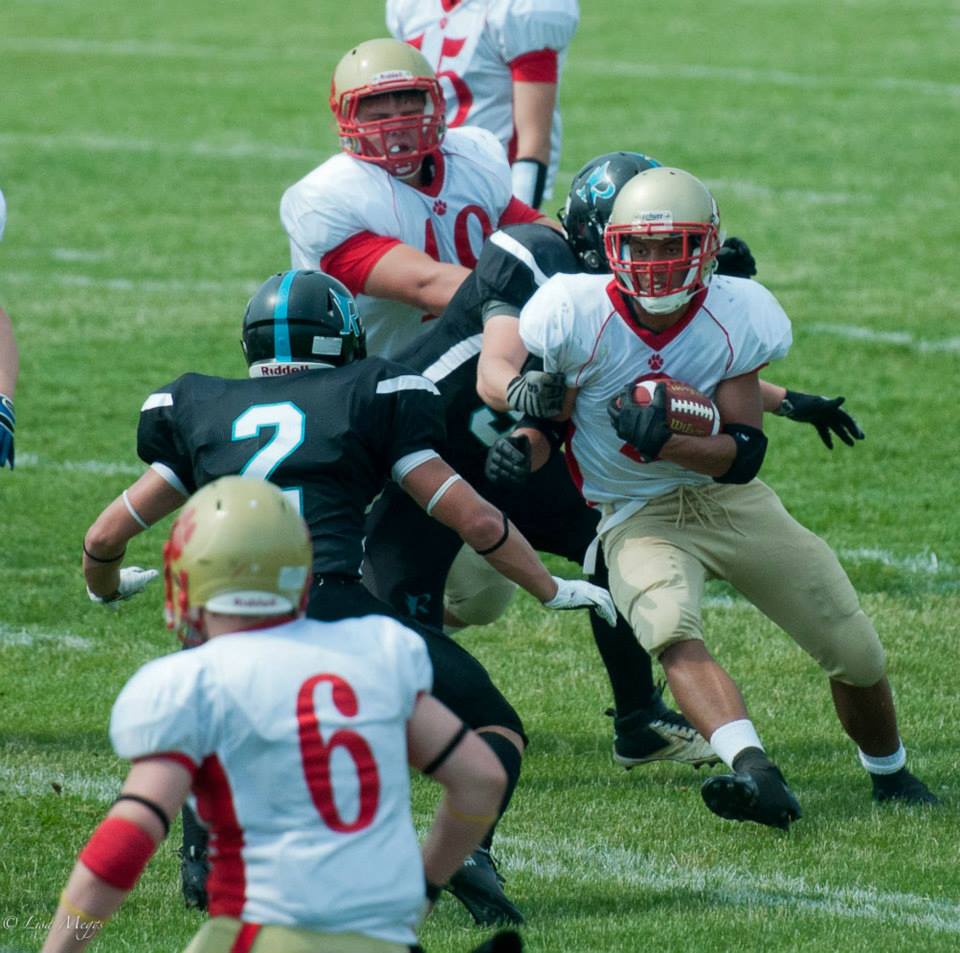 "His [Salytchev] effort, mindset and his demeanor was over and above," said Skalos.
Quarterback Mitch Weiler hooked up with wide receiver George Monaghan IV for a touchdown score in the second half.
On defense, the Lions had some solid performances. Lions safety Danyel Sipes recorded 14 solo tackles.  Linebacker Brayden Ralph recorded 14 assisted tackles.
"Ralph had a great day from a leadership perspective," said Skalos.
Next week, the Lions have a bye.
"A bye week probably couldn't have come at a better time," said Skalos.
However, the Lions are looking ahead after the bye, when the team hosts the Mississauga Warriors.
"We will start preparing for Mississuga," said Skalos.  "We want to put our best foot forward."
"It's going to be fun and I can't wait."
Advocating for football prospects one story at a time.