Sunday December 8th, canadafootballchat.com will be holding the third of nine OPEN CFC Prospect Game Tryout and Showcases across Canada, in Brampton and Burlington, Ontario.
These events will be used to identify athletes with the birth years of 2003 and 2004 to be invited to the selection camp (March) on the road to the 2020 CFC Prospect Game that will be broadcast nationally on The Sports Network (TSN). The combine will also be used as an evaluation of players for the classes of 2020-2024 for future CFC player class rankings – CFC100, CFC150, CFC200, and CFC10 Specialists.
Members of the the CFC Scouting Bureau and nomination committee will be hitting Ontario for the open tryouts and showcases in Brampton and Burlington. There are a few players from Ontario that the CFC scouting bureau would like to see in attendance. Some of these are ranked players and some are prospects that have been identified recently who are in the 'bullpen' to be identified further, but have been scouted and are under review.
Here are a few of these prospects that we are excited to see perform, and possibly earn an invitation to phase two, the selection camp, and/or be ranked.
This article is for CFC Insiders only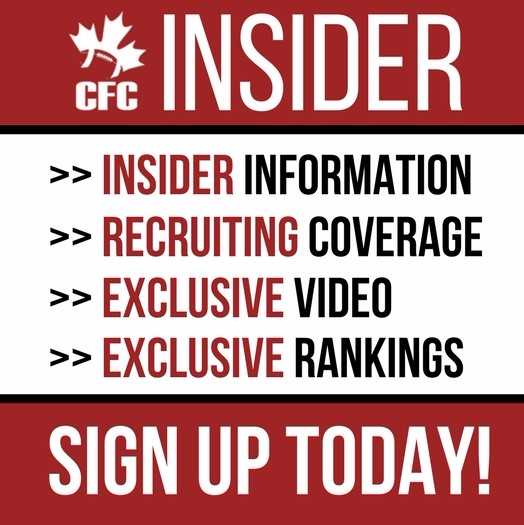 Advocating for football prospects one story at a time.