Quinten George is a Class of 2021 receiver for the Kingston Jr Gaels and Regiopolis-Notre Dame Catholic football teams. The high school junior is already a staggering 6'4″, and has been a menace on the field for the past seven years.
"When I was younger, most of my friends had been coming to school and talking about the great times they had been having at practice and games. A coach had seen me at other sporting events, and got in contact with my parents. Pushing them to let me play football, he assured them that I would love it – he was right."
This article is for CFC Insiders only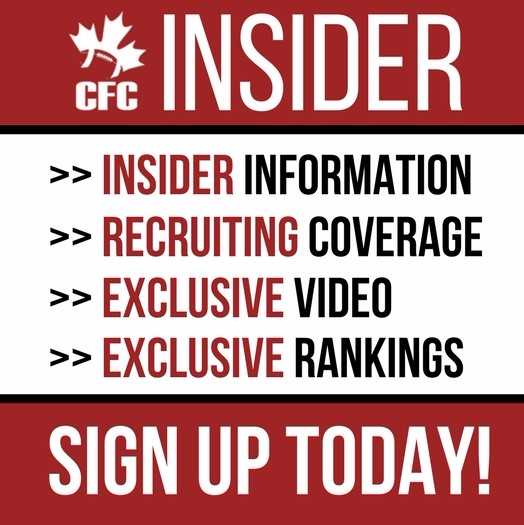 Advocating for football prospects one story at a time.