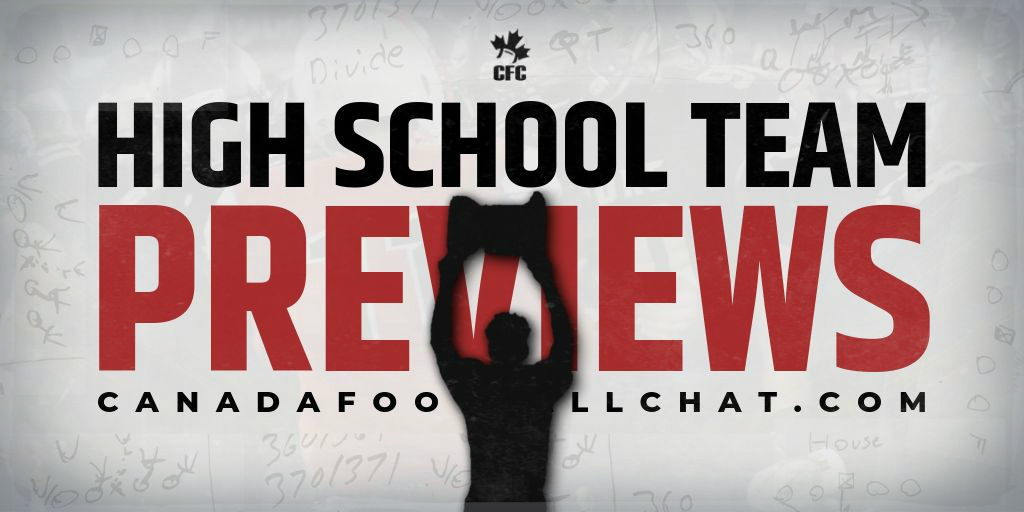 The CFC50 No. 43 St. Joan of Arc Knight in Barrie, Ontario, are facing another difficult year with obstacles and challenges within the CSASC/GBSSA – AAA Division. Head Coach Nick Nicoletta isn't letting this stop his team continue to compete and finish strong, defending their GBSSAA title once again. 
@chatfootball Please retweet for us.
JOA Knights Barrie, Ont. is looking for ex games throughout Oct. we have many open dates. We can travel to you, host, or play in a neutral site. Please reply to this tweet to get in touch with us.

— JOA Knights Football (@JoaFootball) September 12, 2019
REGISTER NOW: CanadaFootballChat.com Tryout & Showcase
CLICK HERE TO VIEW THE CFC100/150 PLAYER RANKINGS
CLICK HERE TO VIEW 2018 FINAL CFC50 RANKINGS
CLICK HERE TO VIEW 2019 HIGH SCHOOL/CÉGEP TEAM PREVIEWS
Advocating for football prospects one story at a time.