CURRENT TOTAL: 1 NCAA OFFERS
Jez Janvier is a 6'5″, 280lbs offensive lineman and long snapper out of Vieux Montreal in Quebec. He spent his cadet years playing for Jean Grou in Montreal, and helped the Spartiates finish 7-2 last season in CEGEP. Janvier received his first NCAA offer from UMass on June 10th.
This article is for CFC Insiders only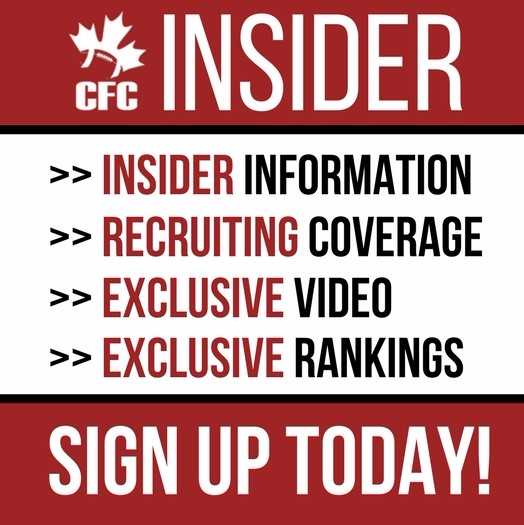 Advocating for football prospects one story at a time.