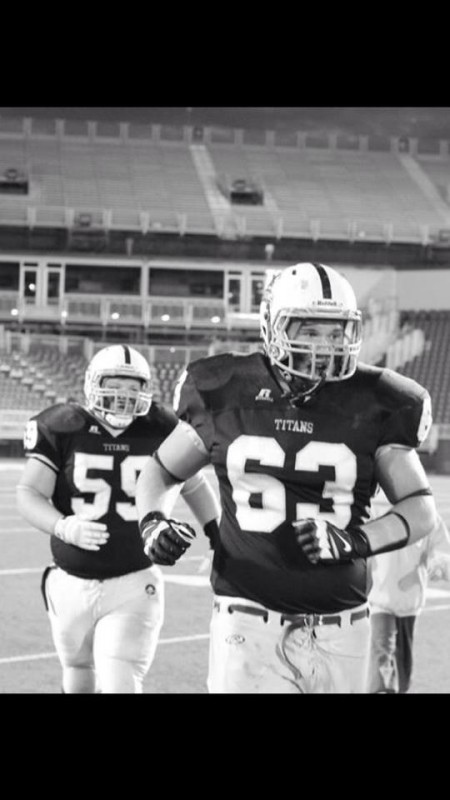 Regina lineman becomes third CFC TOP 100 player to join CWUAA team's 2014 class.
The Saskatchewan Huskies have netted their third CFC TOP 100 recruit.
David Singer recently committed to the Huskies for the 2014 CWUAA season.  The 6'5, 295 pound offensive lineman had several reasons for signing with the team.
"I chose to go to the University of Saskatchewan because I thought it was the best fit for me," explained the CFC TOP 100 offensive lineman of his decision.  "I've had the opportunity to work with a few of the coaches and they are all great guys who put a lot of work into the team."
"I also felt like it had a great family atmosphere that I wanted to be a part of.   Also, being close to my friends and family was a huge factor in my decision making process."
Singer comes to the Huskies after completing his high school career with Archbishop O'Neill Titans of the Regina Intercollegiate Football League (RIFL). For his stellar play on the field this past season, the offensive lineman was selected as a Regina 3A Stewart Conference All-Star.
This month, Singer suited up for Football Canada's Junior National Team roster that played against Team USA's under-18 national team during the 2014 International Bowl Series in Arlington, Texas.
In July 2013, Singer represented his home province as a member of Team Saskatchewan at the Football Canada Cup in Moncton, New Brunswick.
(twitter: http://twitter.com/vohra_ameeta)
Advocating for football prospects one story at a time.