CFC100 Jhavoun Blake is a 6'1", 205lbs athlete out of Rutland  in B.C,  who's already entertaining offers from Ottawa, UBC, Calgary, Manitoba, Regina, Alberta and SMU. We caught up with the star pivot after participating at the CFC Prospect Game broadcast on TSN back in June.
If you ever won a million dollar or signed a massive pro deal, what would be your first purchase? And what would be your first donation?
Not really a purchase, but I'd work on getting the rest of my family from Jamaica to Canada so they can experience a better life and a different culture. Just being able to see my family whenever I want instead of once or twice a year. Then for donation, probably some youth organization because I come from a background where it's not as wealthy, so I definitely understand what it's like not to have anything to eat sometimes.
https://twitter.com/chatfootball/status/1135689697890643974?s=20
This article is for CFC Insiders only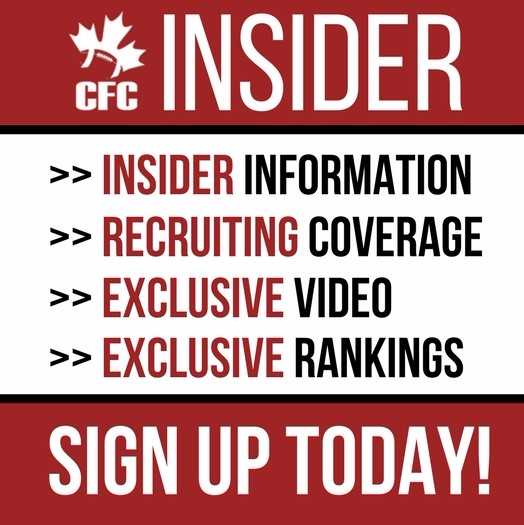 Advocating for football prospects one story at a time.