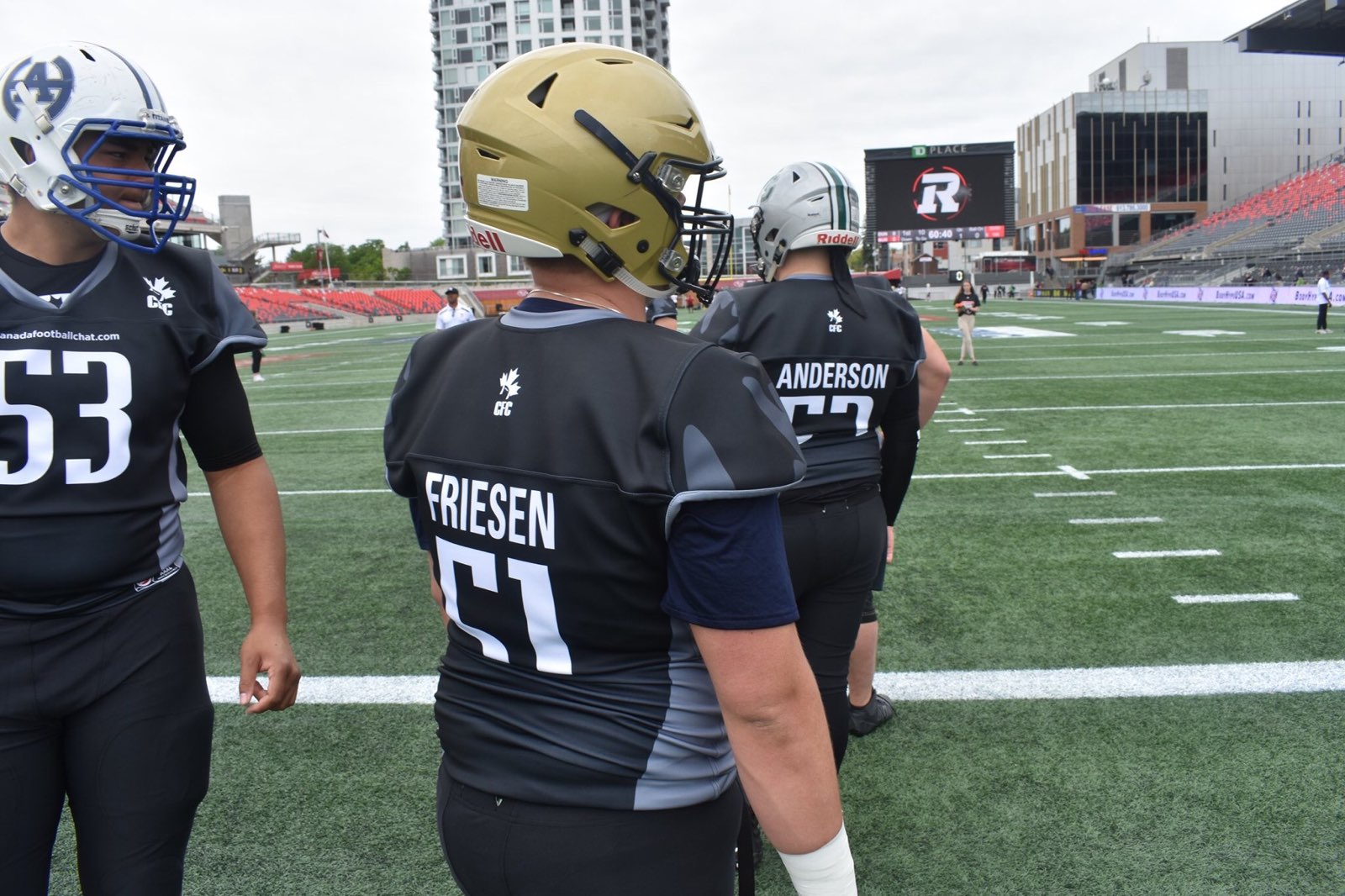 Making the cut for the CFC Prospect Game that was broadcast on TSN this past June, offensive lineman Cam Friesen is battling it out in the trenches for the Bethlehem Stars in Saskatoon, Saskatchewan. The 6'2″ 285lbs center spoke with us candidly and gave an update on what's been going on since then.
Why do you wear # X (jersey number)? If you could change your number what would it be?
I wear #66 because my favorite athlete was Mario Lemieux growing up. If I could change my number I would wear #67.
If you could wear any type/kind of swag what would it be and why?
I would like to wear a tinted visor because it hides wear you are looking during play and It just looks awesome.
https://twitter.com/CameronFriesen_/status/1136073943893327872?s=20
This article is for CFC Insiders only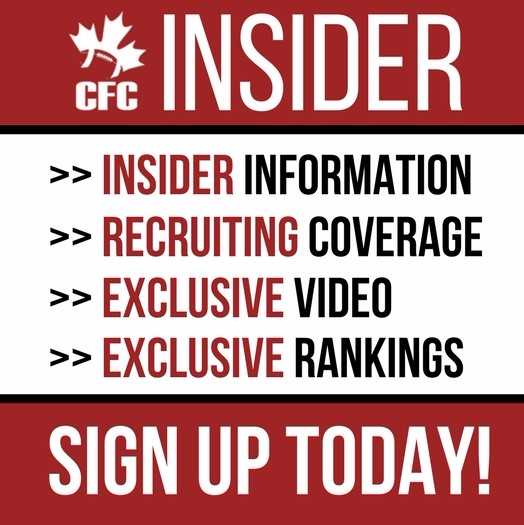 Advocating for football prospects one story at a time.