Victor Olaniran is a 6'3", 275lbs offensive lineman out of CFC50 Vincent Massey in Manitoba, and grew up playing basketball before switching to football. We caught up with the big man after participating at the CFC Prospect Game broadcast on TSN back in June.
Why do you wear #68? And would you ever change it?
68 is a very good number because a lot of really good players at my school have worn it before so that's why I chose it. No I wouldn't change it because it has so much history.
This article is for CFC Insiders only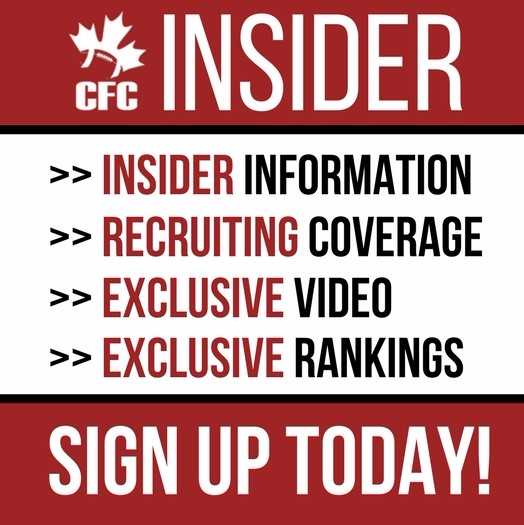 Advocating for football prospects one story at a time.