CFC100 Eli Hetinger is a 6'0", 170lbs quarterback out of CFC50 Harry Ainlay in Alberta, and is preparing to make the next step with his commitment to the local Alberta Golden Bears. We caught up with the star pivot after participating at the CFC Prospect Game broadcast on TSN back in June.
Why do you wear #8? And would you ever change it?
I wear the #8 because I was born on March 8th, and since it was my birth date it's been my favourite number since I was born. Before I changed to #8, throughout my entire peewee, bantam and atom career I wore #11 because my first year I went from d-end to quarterback and wore #74, but my head coach said I can't wear that as a quarterback so he gave me #11. That coach meant a lot to me so I wore it during my minor football career, and then switching to high school somebody else had #11, so I just chose my favourite number.
https://twitter.com/chatfootball/status/1135697286909124608?s=20
If you could wear any type/kind of swag, what would it be?
On the field everybody actually makes fun of me because I'll wear Adidas shoes, Nike socks and an Under Armour handwarmer. I don't really wear it for the brand, I kind of wear it for the looks. If it looks good and feels good I'll rock with it. Recently the last few games I've been wearing calf sleeves and short ankle socks, which I think it looks pretty good. I also switched some arm swag I'm wearing two Nike wristbands, and I rock my playbook on my belt instead of my wrist because I've got a pretty good understanding of it since I study it a lot. Always the eye black as well.
This article is for CFC Insiders only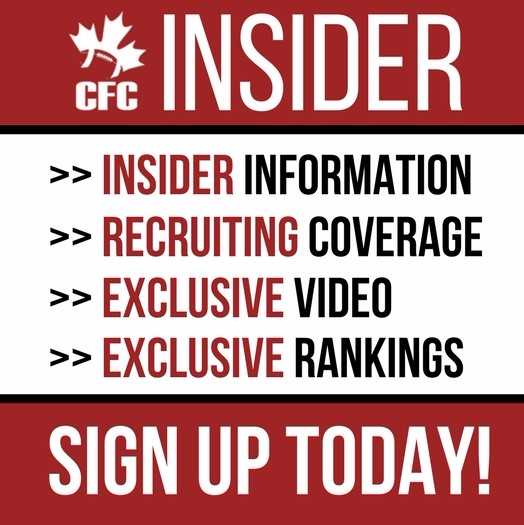 Advocating for football prospects one story at a time.