On Saturday, June 1st, canadafootballchat.com held the inaugural CFC Prospect Game at TD Place which featured 70 of the top Canadian high school football players from the classes of 2020 and 2021.
CFC Prospect Game 2019: Game VIDEO, rosters, MVP's & more
The was a tail of two halves as team Dunigan, led by their fiery head coach Matt Dunigan exploded out to a 24-12 halftime lead. It was aided by outstanding field position and some critical turnovers. However, team Burris, led by Henry Burris, rallied in the second half behind their smiling bench boss for 29 unanswered points.
Team Burris had a decisive advantage in first downs with 27 versus team Dunigan's 14. They also had a huge advantage in passing and total offense as they racked up 306 yards through the air on the arms of Eli Hetlinger who went 13/19 for 182 yards and 2 touchdown passes and Callum Wither who was 7/13 for 124 yards with 2 touchdowns and 1 interception.
Team Burris also relied on a two headed monster at running back as Matthew Morin and Ishe Matanga contributed 157 yards rushing and 2 rushing touchdowns.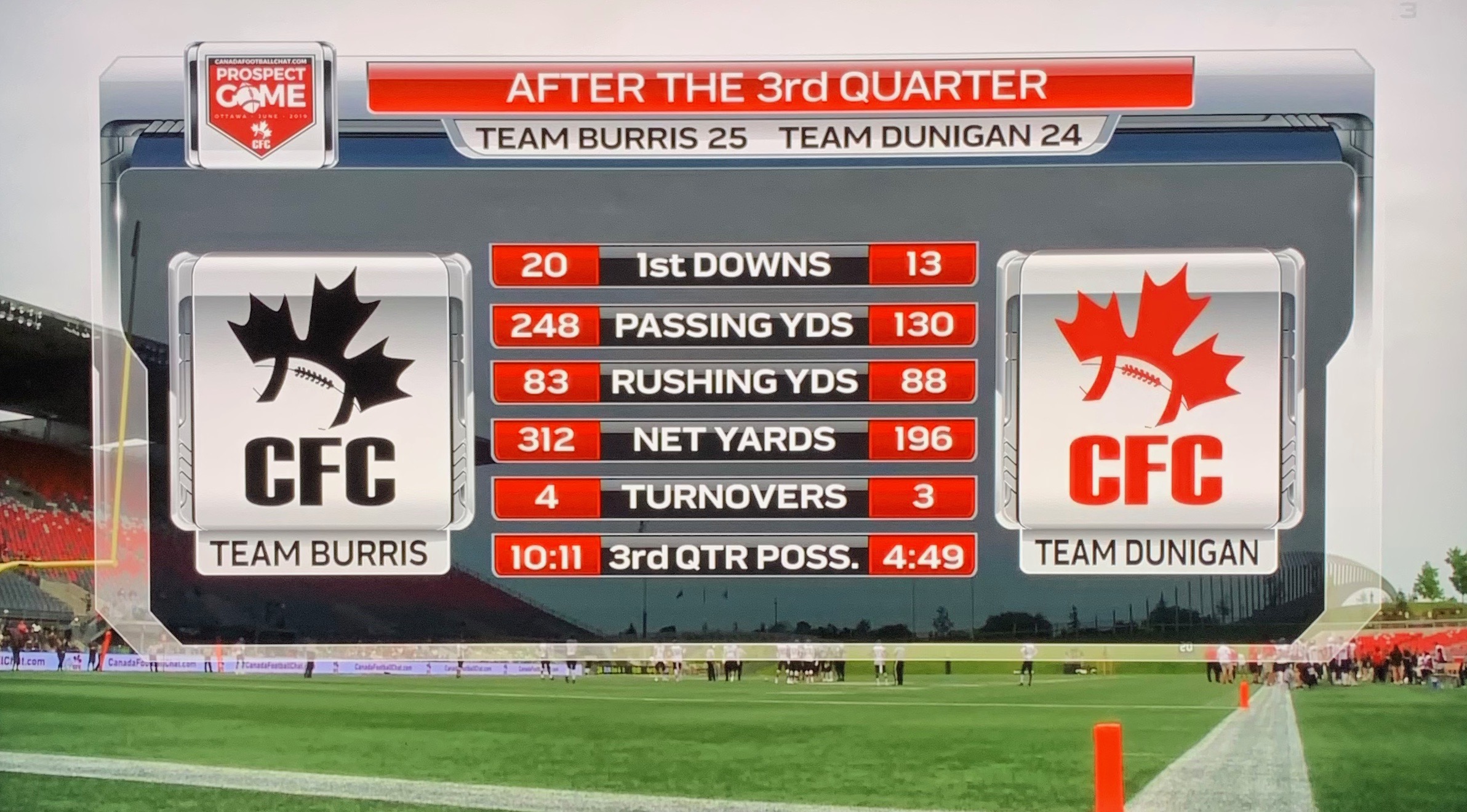 On the day, team Burris had 442 yards of total offense versus team Dunigan who had 212 yards of offense. This would have been one of the deciding factors in the game, couple in the fact that team Burris had a time of possession advantage of 35 minutes and 26 seconds versus team Dunigan 24 minutes and 34 seconds. Team Dunigan was also -3 in the turnover battle.
The game was featured close to 700 yards of total offense and 65 points. There were 11 penalties in the game – 6 of them were off sides by defensive players. Otherwise, the game flowed extremely well.
There was a great deal of speed on the field and the game was cleanly played.
The specialists also did an outstanding job as there were several booming punts and a couple of coffin corners along with a handful of impressive kicks. One did rattle off the upright, but otherwise the kickers demonstrated why they were selected.
The game was extremely competitive into the fourth and demonstrated how far along Canadian high school football has come over the last number of years. The stage is now set for next year and we could see several of the participants from this year's game from the class of 2021, get a chance to compete for Coach Burris and Coach Dunigan at next year's CFC Prospect Game.
For all your recruiting and player news, we've got you covered with the most in-depth analysis and insider information you'll find in Canada.
As a CFC INSIDER member, you will have access to:
Become a CFC Insider MEMBER today!
[button link="https://canadafootballchat.com/cfc-memberships/" icon="check" bg_color="#ac2a29″]SUBSCRIBE NOW[/button]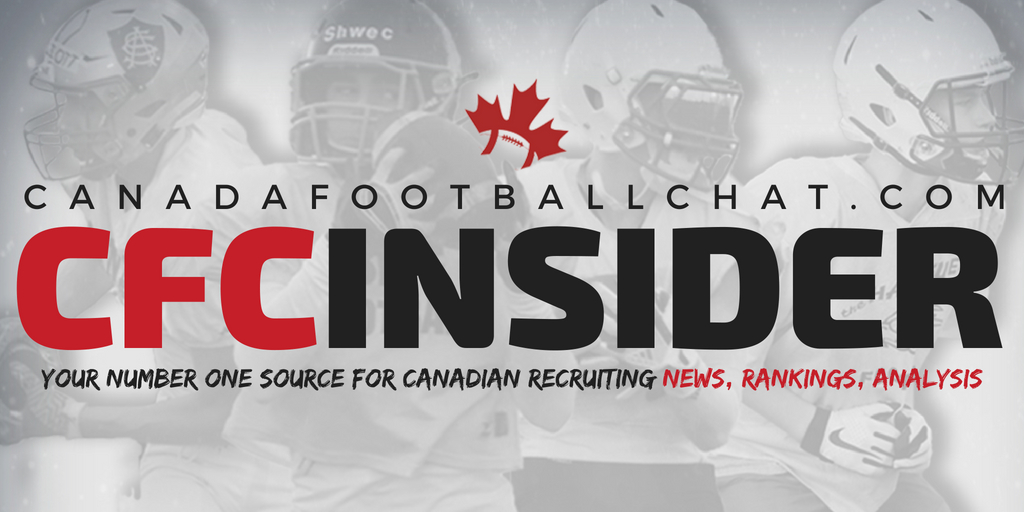 Advocating for football prospects one story at a time.