CFC100 Jhavoun Blake is a 6'1", 205lbs defensive back and running back out of Rutland in B.C, who earned his place on the rankings through a dominant MVP performance at the Fox 40 Prospect Challenge in 2018. Jhavoun is the cousin of two-time Olympic Gold Medalist, Yohan Blake, who represented Jamaica in the 100m, 4x100m and 200m.
"The biggest thing I took away from the tryouts was I have to work twice as hard, be twice as athletic, and smarter than my opponents because the moment you say 'I'm the best so I can rest now' is the moment someone comes along and passes you. I have to work twice as hard if I want to make it in football."
VIEW CFC PROSPECT GAME FINAL ROSTERS
PURCHASE TICKETS FOR THE CFC PROSPECT GAME
CFC PROSPECT GAME PROFILES 
This article is for CFC Insiders only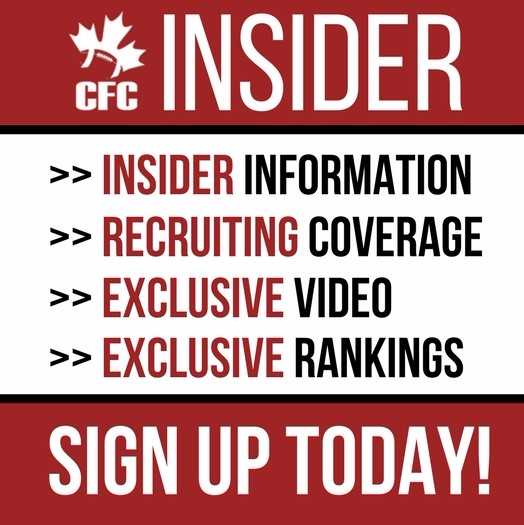 Advocating for football prospects one story at a time.