CURRENT TOTAL: 5 NCAA OFFERS
CFC100 Wesley Bailey is a 6'5″ defensive end and tight end out of CFC10 Royal Imperial in Ontario, but is currently looking for a new prep school for next season. He originally hails from the Ottawa region where he played for the Cumberland Panthers, and got his NCAA journey kick started with fives offers on June 2nd, including four from MAC rivals Kent State, Western Michigan, Miami (OH) and Central Michigan.
This article is for CFC Insiders only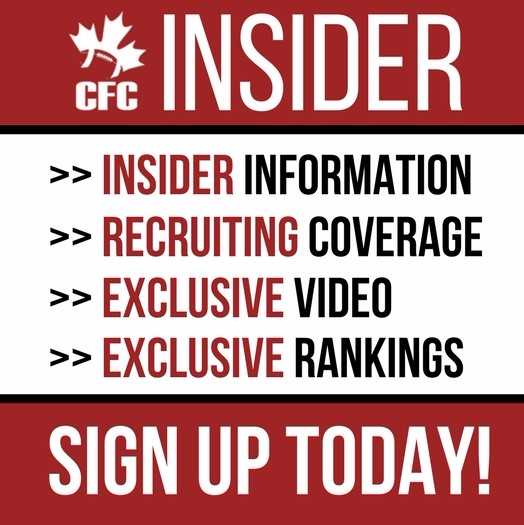 Advocating for football prospects one story at a time.
Tags:
#CFC10
,
American
,
Canadian
,
cfc_insider
,
CFC100
,
football
,
High School
,
NCAA
,
player directory
,
Rankings
,
Recruiting
,
report
,
reports
,
RICC
,
Royal Imperial
,
scouting
,
Wesley Bailey