CFC100 Charlie De Land is a 5'11", 155lbs defensive back, punter and returner out CFC50 St. Francis in Alberta. He also plays spring ball with the Calgary Cowboys of the CSFA (Calgary Spring Football Association), who he's played with at multiple levels throughout his youth career.
"The biggest lesson I took away is there are some speedy receivers and very shifty, so I had to adapt to that. I was in absolute shock when I made the team. I didn't think I had a good tryout – felt a bit off for me – but now that I'm here, I just gotta prove why I made it and what I can do for my team."
VIEW CFC PROSPECT GAME FINAL ROSTERS
PURCHASE TICKETS FOR THE CFC PROSPECT GAME
CFC PROSPECT GAME PROFILES 
This article is for CFC Insiders only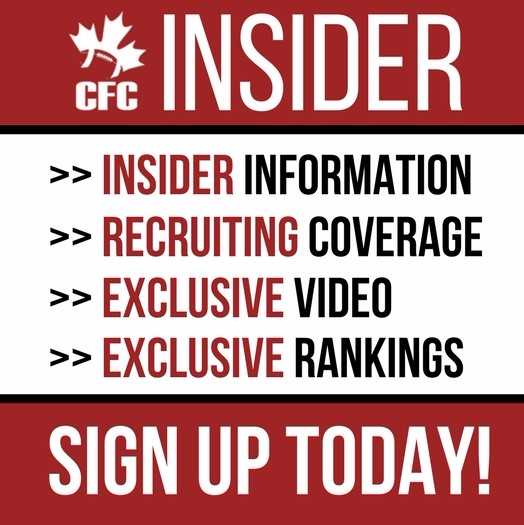 Advocating for football prospects one story at a time.
Tags:
cfc prospect game
,
cfc_insider
,
CFC100
,
High School
,
NCAA
,
Ottawa
,
profiles
,
Recruiting
,
TD Place Stadium
,
TSN
,
U Sports