CFC100 Brad Kemayou is a 5'11", 175lb athlete out of CFC10 Clarkson Football North in Ontario. He grew up playing for the Mississauga Warriors of the OPFL (Ontario Provincial Football League) and the Etobicoke Eagles of the OFC (Ontario Football Conference). Before transferring to Clarkson, he attended Michael Power/St.Joseph in Toronto.
VIEW CFC PROSPECT GAME FINAL ROSTERS
PURCHASE TICKETS FOR THE CFC PROSPECT GAME
CFC PROSPECT GAME PROFILES 
This article is for CFC Insiders only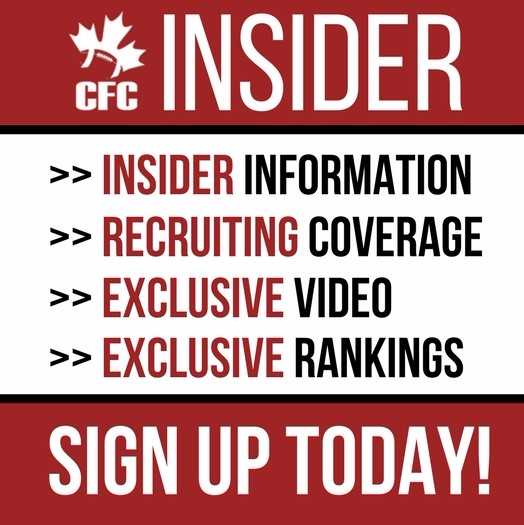 Advocating for football prospects one story at a time.