CURRENT TOTAL: 2 NCAA OFFERS
CFC Prospect Game Athlete
CFC100 Malcolm Bell is a 6'2", 175lbs cornerback out of CFC10 Clarkson Football North in Ontario. He originally hails from Quebec where he attended College Saint-Anne and was named to the CFC All-Canadian Team in 2018 before making the transfer for next season. Bell earned his breakthrough on the trail with an offer from Kent State on May 28th while he was getting ready to participate in the CFC Prospect Game at TD Place Stadium.
This article is for CFC Insiders only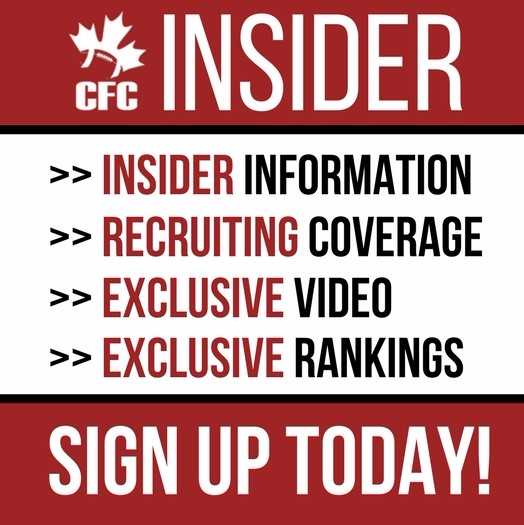 Advocating for football prospects one story at a time.
Tags:
#CFC10
,
American
,
Canadian
,
cfc_insider
,
CFC100
,
Clarkson
,
football
,
Football North
,
High School
,
Malcolm Bell
,
NCAA
,
player directory
,
Rankings
,
Recruiting
,
report
,
reports
,
scouting
,
St-Anne