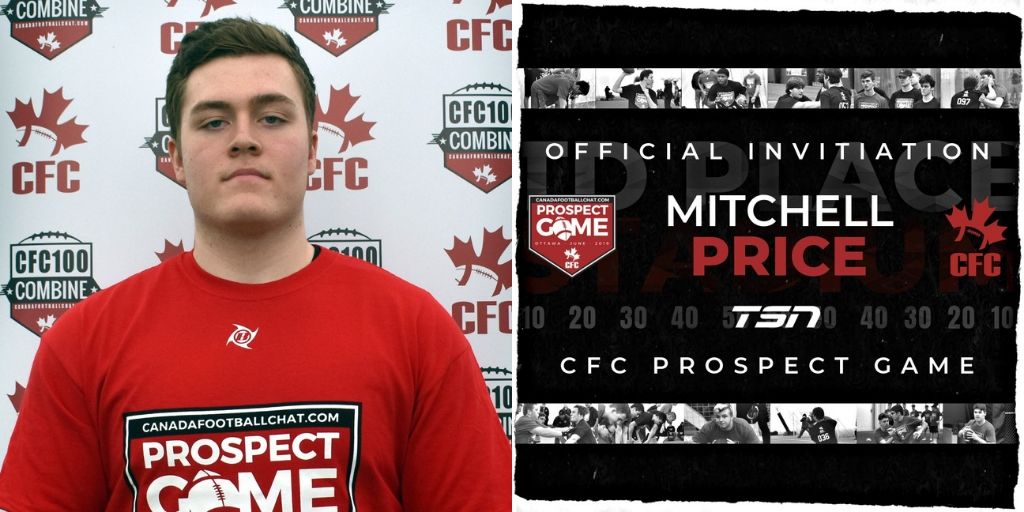 CFC100 Mitchell Price is a 6'2", 275lbs defensive lineman out of CFC10 Clarkson Football North. He grew up playing for the Orangeville Outlaws and Guelph Jr. Gryphons of the OPFL (Ontario provincial Football League), and Brampton Bulldogs of the OFC (Ontario Football Conference).
"I was glad that I made the final roster. I've put in a lot of work this offseason to be the best player I can be, and I am looking forward to showcasing my abilities."
VIEW CFC PROSPECT GAME FINAL ROSTERS
PURCHASE TICKETS FOR THE CFC PROSPECT GAME
CFC PROSPECT GAME PROFILES
This article is for CFC Insiders only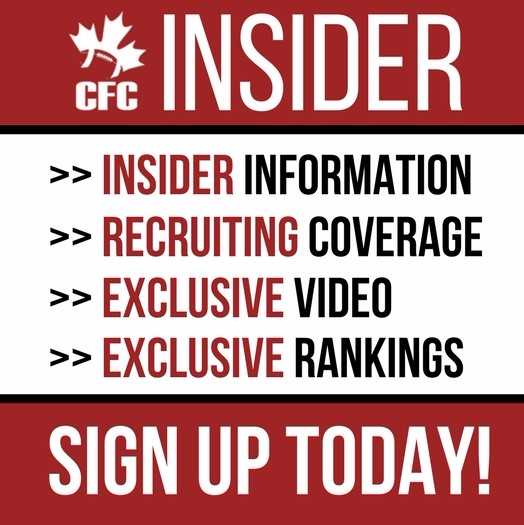 Advocating for football prospects one story at a time.
Tags:
cfc prospect game
,
cfc_insider
,
CFC100
,
High School
,
Mitchell
,
NCAA
,
Ottawa
,
Price
,
profiles
,
Recruiting
,
TD Place Stadium
,
TSN
,
U Sports