CURRENT TOTALS: 1 NCAA OFFER
CFC100 Johari McGregor is a 6'0″, 222lbs linebacker out of Clearwater Academy, Florida. He originally hails from Quebec where he grew up playing for the LaSalle Warriors in Laval, and spent last season with Dalbe-Viau in Lachine. He was named to the CFC All-Canadian Team in 2018 after leading Dalbe-Viau to the Regional Juvenile Championship, and is now looking to join a large group of Canadians at Clearwater who've helped build a dominant program already. McGregor received his first DI offer from Southern Miss on April 30th.
This article is for CFC Insiders only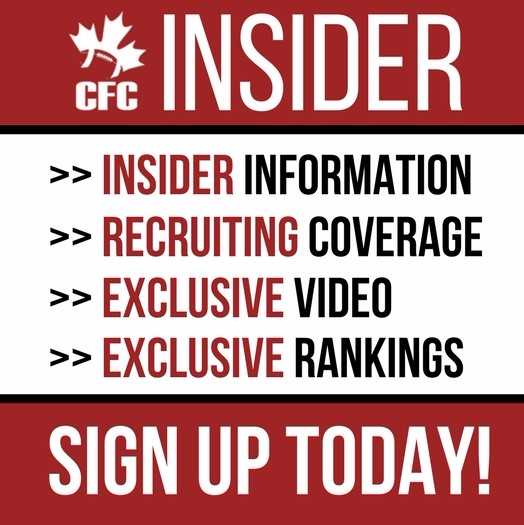 Advocating for football prospects one story at a time.
Tags:
American
,
Canadian
,
cfc_insider
,
CFC100
,
Clearwater Academy
,
Dalbe-Viau
,
florida
,
football
,
Johari McGregor
,
Lachine
,
Lasalle Warriors
,
Laval
,
Linebacker
,
NCAA
,
profile
,
profiles
,
report
,
RSEQ
,
scouting