CFC100 Tyson Krushelniski is a 6'1", 215lb linebacker and longsnapper out of Bishop James Mahoney in Saskatchewan.
"The biggest lesson I've taken away from the tryout process is that I can compete with anyone across Canada. I am extremely excited to be on the final roster for the CFC Prospect Game as it is evidence that my hard work and efforts with football are paying off."
VIEW CFC PROSPECT GAME FINAL ROSTERS
PURCHASE TICKETS FOR THE CFC PROSPECT GAME
CFC PROSPECT GAME PROFILES 
This article is for CFC Insiders only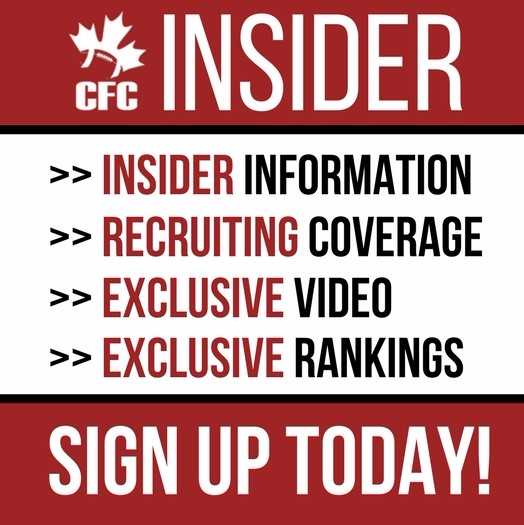 Advocating for football prospects one story at a time.
Tags:
cfc prospect game
,
cfc_insider
,
CFC100
,
High School
,
NCAA
,
Ottawa
,
profiles
,
Recruiting
,
TD Place Stadium
,
TSN
,
U Sports