CFC100 Zachary Lytle is 6'4″, 185lbs linebacker out of CFC50 St. Paul in Manitoba. He grew up playing for the Eastside Eagles of the MMFA (Manitoba Minor Football Association.
"I was so excited to get the opportunity to compete against the best. I was told I actually made the roster outside of the position I was used to playing. I took that as a huge compliment, and a great challenge to come to Ottawa and still compete at a high level."
VIEW CFC PROSPECT GAME FINAL ROSTERS
PURCHASE TICKETS FOR THE CFC PROSPECT GAME
CFC PROSPECT GAME PROFILES 
This article is for CFC Insiders only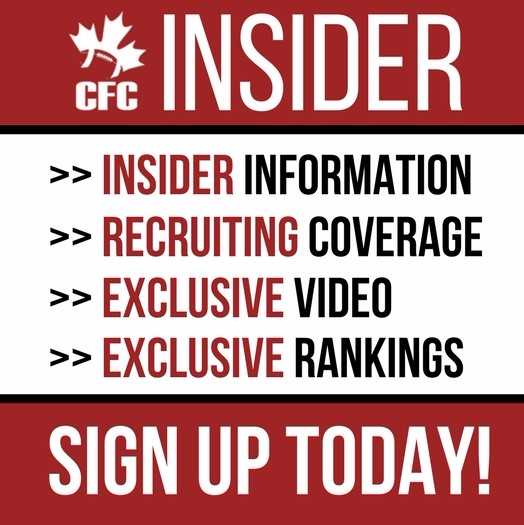 Advocating for football prospects one story at a time.
Tags:
American
,
Canadian
,
cfc prospect game
,
cfc_insider
,
football
,
High School
,
NCAA
,
Ottawa
,
Prospects
,
Recruiting
,
Stadium
,
TD Place
,
U Sports