CFC100 Ian Marin is a 6'1", 215lbs linebacker and tight end out of Notre Dame in B.C. He recently participated at the Fox 40 Prospect Challenge, and grew up playing for Coquitlam Minor Football and the Royal City Hyacks of the VMFL (Victoria Minor Football League).
"Biggest lesson was to not take opportunities like Fox 40 for granted especially with top coaching."
VIEW CFC PROSPECT GAME FINAL ROSTERS
PURCHASE TICKETS FOR THE CFC PROSPECT GAME
CFC PROSPECT GAME PROFILES 
This article is for CFC Insiders only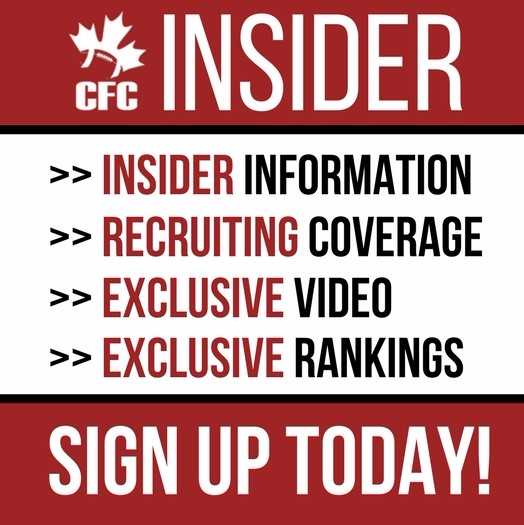 Advocating for football prospects one story at a time.
Tags:
cfc prospect game
,
cfc_insider
,
CFC100
,
High School
,
NCAA
,
Ottawa
,
profiles
,
Recruiting
,
TD Place Stadium
,
TSN
,
U Sports