CFC150 Sean Lozada is a 6'0", 250lbs defensive lineman out of Bishop James Mahoney in Saskatchewan, and grew up playing in the KFL (Kinsmen Football League) for the Bulldogs and Warriors.
"The biggest lesson I learned from the tryout is that combine numbers don't always transfer to how a person plays on the field. I also learned to be more confident in my ability as a football player and to trust my instincts more."
VIEW CFC PROSPECT GAME FINAL ROSTERS
PURCHASE TICKETS FOR THE CFC PROSPECT GAME
CFC PROSPECT GAME PROFILES 
This article is for CFC Insiders only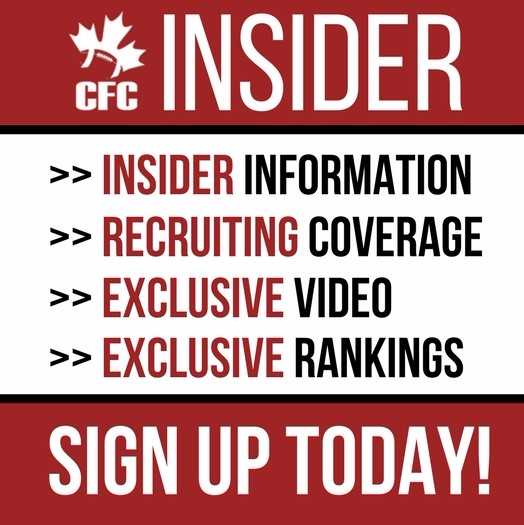 Advocating for football prospects one story at a time.